With the double-drum technology from the Brandenburg machine manufacturer, the company, which delivers worldwide, offers more flexibility and performance in the areas of recycling, material extraction and processing, landscaping, and several other industries. The product range extends from mobile plants in the range of 1,8 to 3,5 tonnes for small users (full mobile towed with cars, SUV, or transporter) and up to 18 tonnes machines for high-performance requirements in the recycling industry.
Zemmler is the specialist for coarse, middle, and fine. With the full mobile and stationary screening plants of the Zemmler MULTI SCREEN® series, the company has perfected the classification of a wide variety of materials. This includes construction waste, concrete and gravel recycling, the processing of asphalt granulate, wood, and compost recyclables or cable sand. Cohesive or earth-moist material can also be screened without difficulty. This is made possible by a self-propelled cleaning brush that continuously cleans the outer drum. All these factors make the double-drum screening plants very durable and at the same time ensure a high-quality screening result.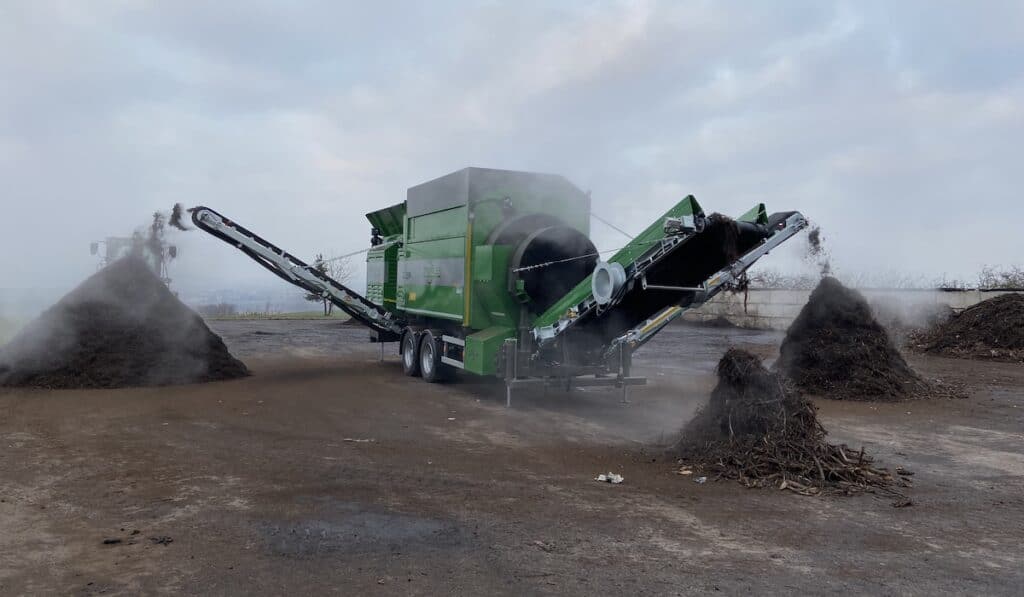 The machines are each equipped with a double drum and screen linings. The easily replaceable wire screen linings increase flexibility for the user. These are available in different mesh sizes for the inner and outer drum. The highlight: The wire screen linings can be changed on-site within a short time and thus precisely matched to the material on site. This not only saves time but also costs. The size and the associated performance are just as decisive for this as the special mode of operation of the machines. While other drum screens separate the starting material into two fractions, the MULTI SCREEN® screening machines from Zemmler produce three separate fractions at the end of one operation. This saves one work step, offers significantly more possibilities for recycling, and is thus a worthwhile investment.
Special features
Double drum technology cleanly separates three fractions in one step
Robustness due to steel inner basket and an outer basket
Flexibility through on-site replaceable and cost-effective screen linings
Mobile units for changing locations (different trolleys possible)
Individual additional equipment such as oversize grain deflectors or drum magnets
Latest generation EU Stage V, EPA, CARB, and TIER 4 Final engines
With sensor technology and electronic control for maximum safety and optimum operation
Energy-saving eco-mode for reduced fuel consumption
Drums from 1,500 mm length for powerful professional machines, mesh size from 2 – 80 mm
Up to 180 cubic meters screening capacity per hour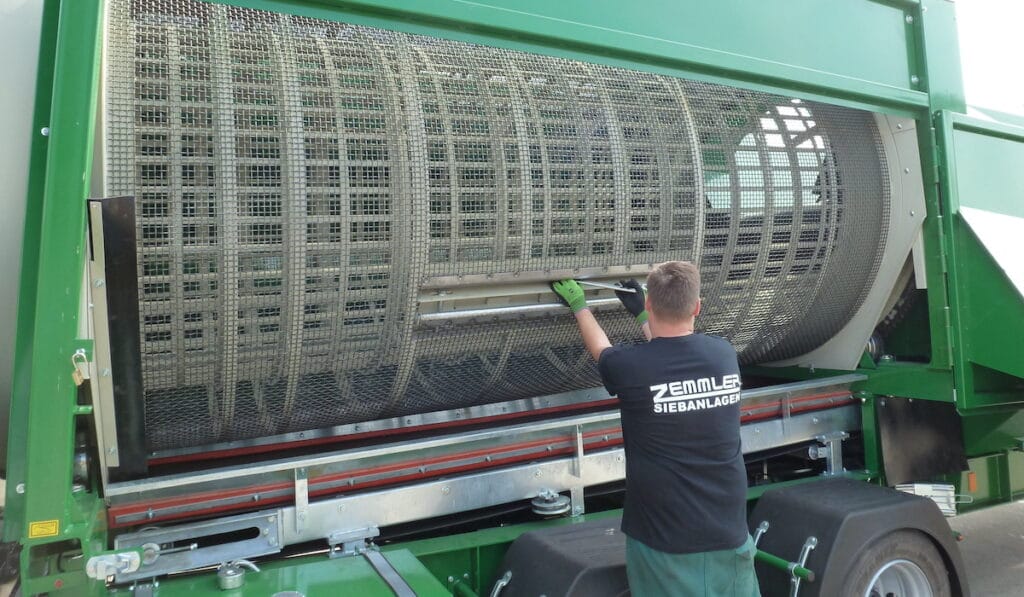 Due to the manufactory production, Zemmler can respond to individual customer requirements with a high degree of flexibility. Use Zemmler's double drum technology for your mission too!