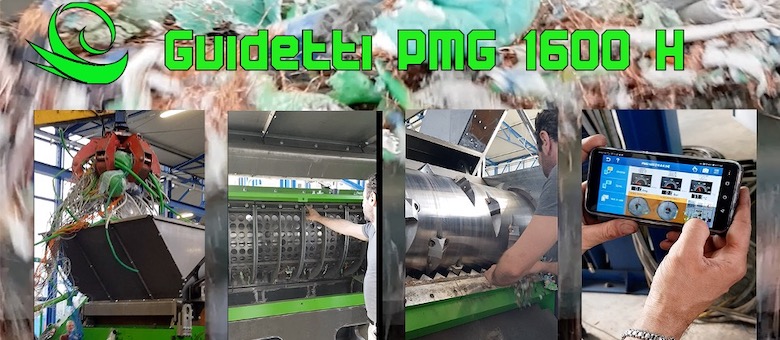 The new generation of pre-shredders for the volumetric reduction and recycling of electrical cables, radiators, aluminum, and other materials.
The concept can be summarized in very few details:
Low energy absorption but great power Kw 132 228A
High production diameter – 500mm rotor – 500mm pusher stroke
Small footprint – super compact
High cutting efficiency 32 rotating blades 4 counter blades
Various possibilities of material extraction
Very low noise 82 db (A)
Easy, fast, facilitated, and above all lower maintenance compared to old systems
Total safety for the operator
Remote control from mobile phone
Available for testing at our testing lab, also video conferencing
This article is published by
Guidetti Recycling specializes in the design and construction of recycling systems for industrial waste aimed above all at the recovery of non-ferrous metals. Guidetti Recycling focuses heavily on quality and made in Italy. with over 50 models produced, it can offer the right solution for each customer by providing: COMPACT ...