Nationwide Waste Equipment Servicing, Maintenance And Repair at 24 Hours Notice Or Less
Skimping on maintenance is a false economy. Broken, or underperforming waste handling equipment costs you in additional waste collections, lost revenue from recycling and the inconvenience of downtime.
Waste equipment is specialised machinery and needs an experienced engineer who knows what they are doing. Neglecting waste equipment, just because it is doing an unglamourous job, will cost you in the long run. Keep it maintained and keep your running costs down.
Bergmann Direct offer the following maintenance services:
In-house team of experienced waste equipment engineers
Nationwide UK coverage
Speak to a qualified engineer when you call.
Manufacturer-trained engineers
Specialists in all types of equipment featured on this website
Planned maintenance agreements to ensure you are covered under the PUWER regulations
Call out: in 98% of visits our engineer is there in under 24 hours
Supply of genuine manufacturer's spare parts
Equipment knowledge and experience:
All Bergmann makes of roto-compactor, portable compactor, static and mobile roll packers
All Kampwerth makes of static, screw compactor and semi- and fully-automatic balers
Most UK and European makes of vertical and horizontal baler (HSM, Austropressen, Dixi)
All makes of drum crusher
All makes of portable hook and skip compactors
Avermann horizontal balers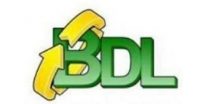 Company name:
Bergmann Direct Limited
Phone number:
0845 226 5803