For About 30 years we have been serving the recycling Industries. And it has been given us the confidence to become number one among the leading companies in Turkey. We are well aware about the responsibilities of being leader in this sector. Every day we are developing our technology in this sector to improve ourselves and continue to provide the better machine and service.
Because of our knowledge and experience in the solid waste, all small and large scale industries find us to be dynamically enabled and an easy solution.
"Creativity is thinking up new things. Innovation is doing new things" – Theodore Levitt
PLAN AMBALAJ MAKINA Machines
PLAN AMBALAJ MAKINA are specialized in horizontal & vertical Baling Machines, Shredding Machines, Conveyor Belts, separators, cyclones and Granulator, Solid Waste Separation Plant, Tyre treatment plant, specific project and construction, manufacturing, installation, and providing technical services.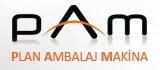 Company name:
PLAN AMBALAJ MAKINA SAN.TIC.LTD.
Company division:
Recycling machine manufacturing
Address:
Sazyolu cad.No:8 Yazıbası/Torbali
Phone number:
+902328539623
Fax number:
+902328539626