Service PACK: the turnkey and connected solution to maximize operating performance and keep costs under control.
Pellenc ST has reinvented the service approach with the launch of an all-in-one solution: the Service PACK. This solution is designed for operators of sorting or recycling centers in search of a straightforward and comprehensive service to give their performance a boost.
The Service PACK combines traditional 24/7 services (on-site service, remote maintenance, training), unlimited supply of replacement and wear parts, and advice based on analysis of the data collected by the digital system. Smart&Share is the new SaaS solution for monitoring and reporting optical sorter data. It paves the way for performance optimization and facilitates preventive maintenance thanks to customized reports and alerts.
Clients who subscribe to the Service PACK gain the advantage of controlled maintenance costs for several years, dedicated local support, and statistical tools to better know and understand sorting data and events recorded on optical sorters. What is more, the Service Pack can be included in the initial project investment (CAPEX)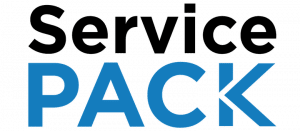 All parts included
Remote support & monitoring
Preventive maintenance visits
Smart alerts
Smart visits based on data analysis
A stock of replacement parts at the client's site
Personalized training
Advice and expertise
Service Pack can be included in the client's CAPEX
This article is published by
Pellenc ST, intelligent and connected sorting for the recycling industry
Pellenc ST develops optical sorting machines for household and industrial wastes. The technologies used to sort these materials are near infrared (NIR), middle infrared, vision & induction technologies. Thanks to Pellenc ST, sorting solutions are highly valuable ...