The company has dedicated 13 years to solve a problem of such magnitude that is recognized as a burden globally: What to do with waste plastics and rubber? The ECOMATION® process answer is to revert plastic and rubber into their original component parts. Primarily, the recovered oil is intended to be used for new plastic production, creating the ideal recycling process. Secondly, the fuel produced can be used either in diesel generators or simply used as heating oil. The gas fraction from the process is remarkably similar to Biogas, which is used as fuel today.  Finally, the high-quality char fraction can be activated and used as active carbon for filtration.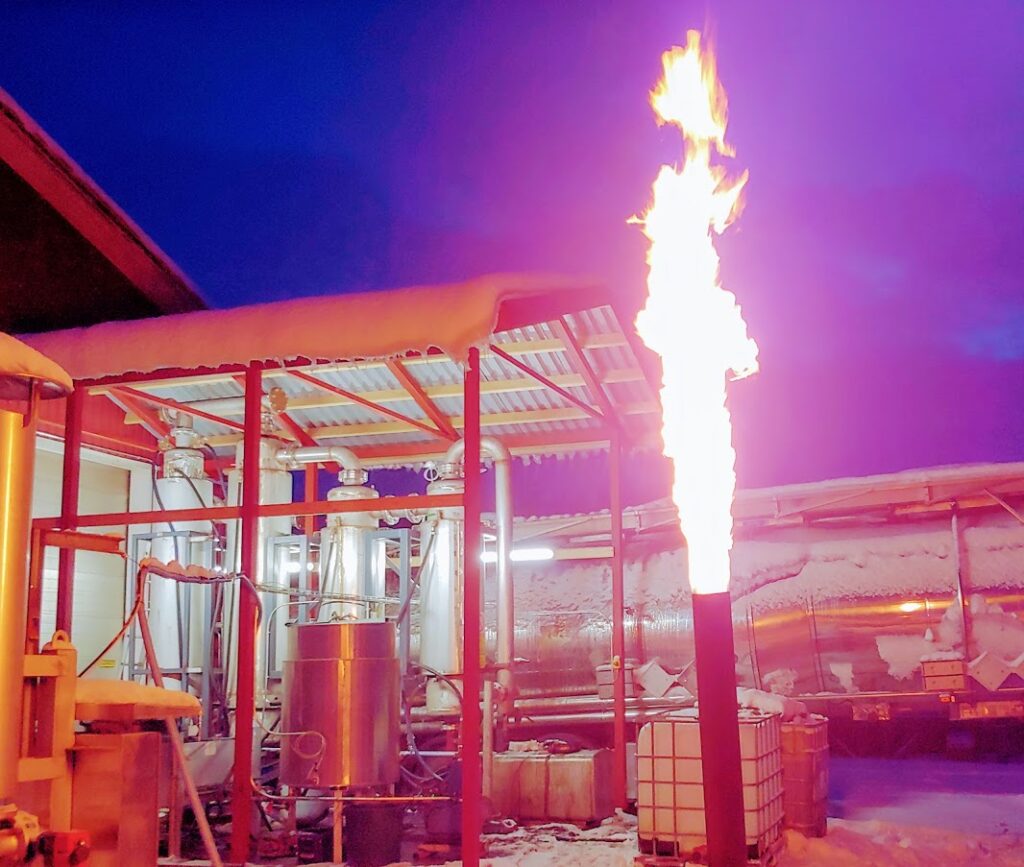 ECOMATION® is making the circular economy spin purposefully, and turning it in the right direction, by using a universal problem as the means of a solution. ECOMATION® is actively focusing its energy on development in solving various waste problems on an industrial scale, and in doing so, are able to offer customers a credible range of solutions for especially handling plastics, rubber, and biomaterials. Furthermore, by being able to exhibit their efficient, fully functioning plant, they can show the world how it is done.
The key to the solution has been the development of energy efficiency when producing a patented continuous process with no emissions, manufactured with the most reliable technology and the highest quality materials. Along with this, the company delivers equipment to the industry, designed and built to the most up-to-date SFS, CE, and environmental safety standards in Europe.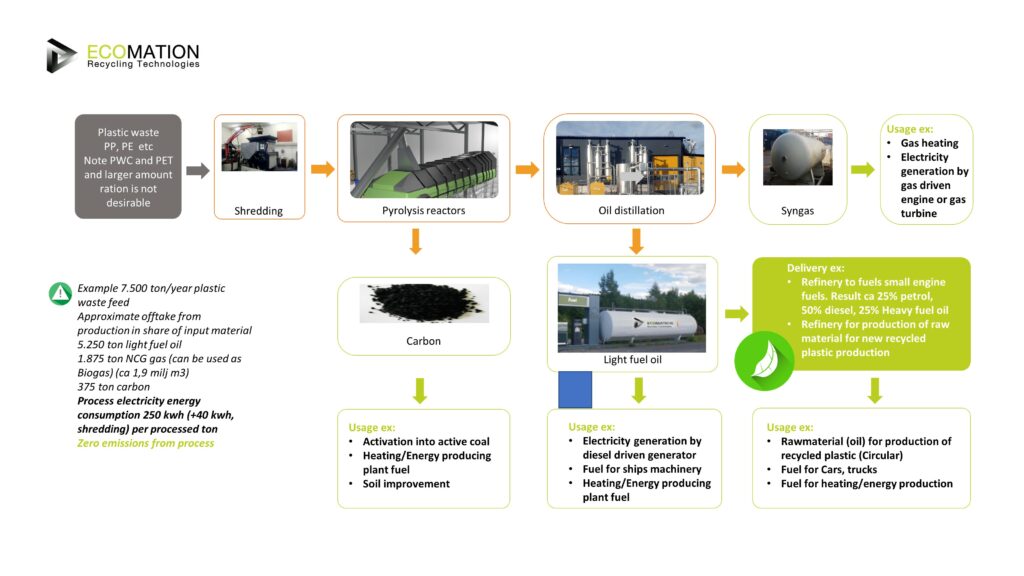 "We have developed a compact system, which works more efficiently, saves energy, transport costs as well as the environment, and gives the best ROI rates for the customers." Says Tommi Pajala, COO and Project Manager of the plant in Savonlinna, Finland.