Rotar offers serial ex-factory their latest innovation of RSQ- full integrated adapters, based on the new S – standard quick-coupler, on their full range of hydraulic attachments. (suitable to Oilquick, Steelwrist, Rototilt)
The engineers of Rotar have succeeded to integrate the new RSQ- adapters completely in the construction of the attachment itself. The hydraulic hoses and connection stay all inside the construction. The rotator-heads of the attachments are completely re-designed for the implementation of the new RSQ-adapters. The installation will be executed at the factory. Once it reaches the client, no additional installation is required anymore. The new RSQ-adapters are built directly to the slewing-ring. The bolted hammer top-plate disappears completely.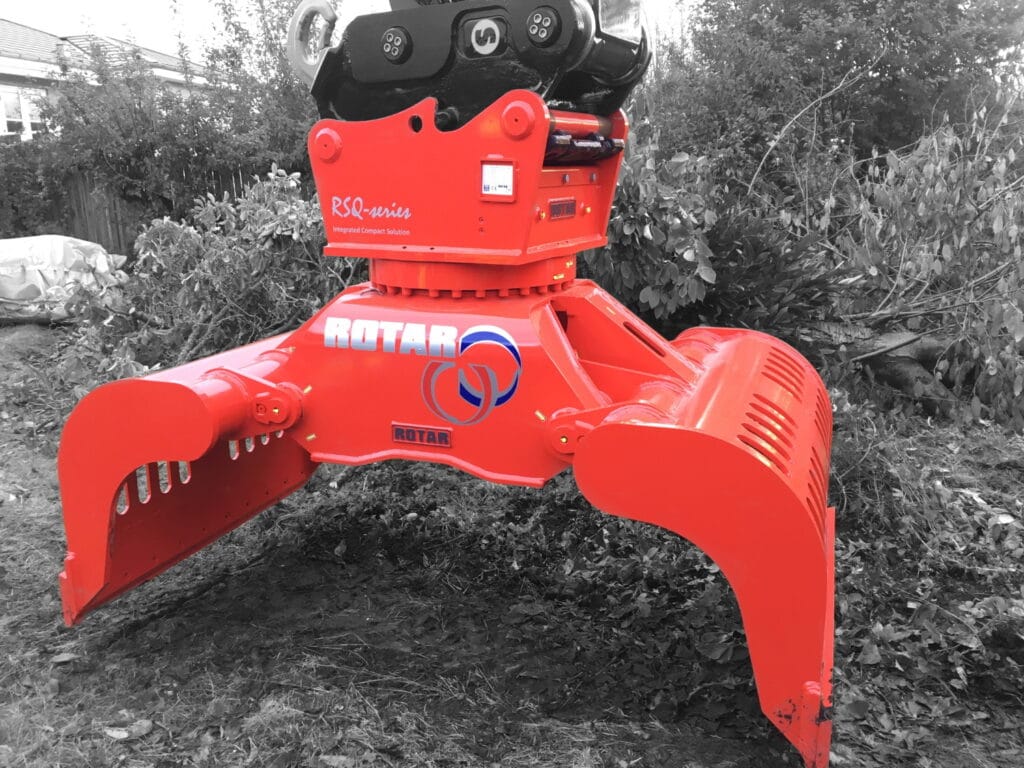 This ultra-compact combination of the attachment and the new RSQ-adapter offers great advantages for the operator. Depending on the size of the attachment, the combination can be built up to 200 mm shorter and up to 200 kg lighter in comparison to the traditional hammer top-plates. The operator will experience a significant improvement in the stability of his carrier, due to the favorable point of gravity. This improvement makes even a bigger impression on high-reach excavators.
The Rotar distributors or end-user can order their attachment with a full integrated RSQ- adapter straight from the factory, which is ready for plug and play. The usual installation of the hammer top-plate and hydraulic hoses/fittings expires. This saves time and additional costs.
Due to the integrated installation of all hoses, damaged hoses on heavy demolition jobsites belong to the past. This increases operational safety and reduce operational costs. It also influences positively the environmental impact and gives the operator a better view.
With the design of the new RSQ-Adapter, a service inspection cover has been implemented. This results in easy access to all components in the upper section of the attachment for any service or repair. Time consumable dismantling of a hammer top-plate for service inspection or repair is history.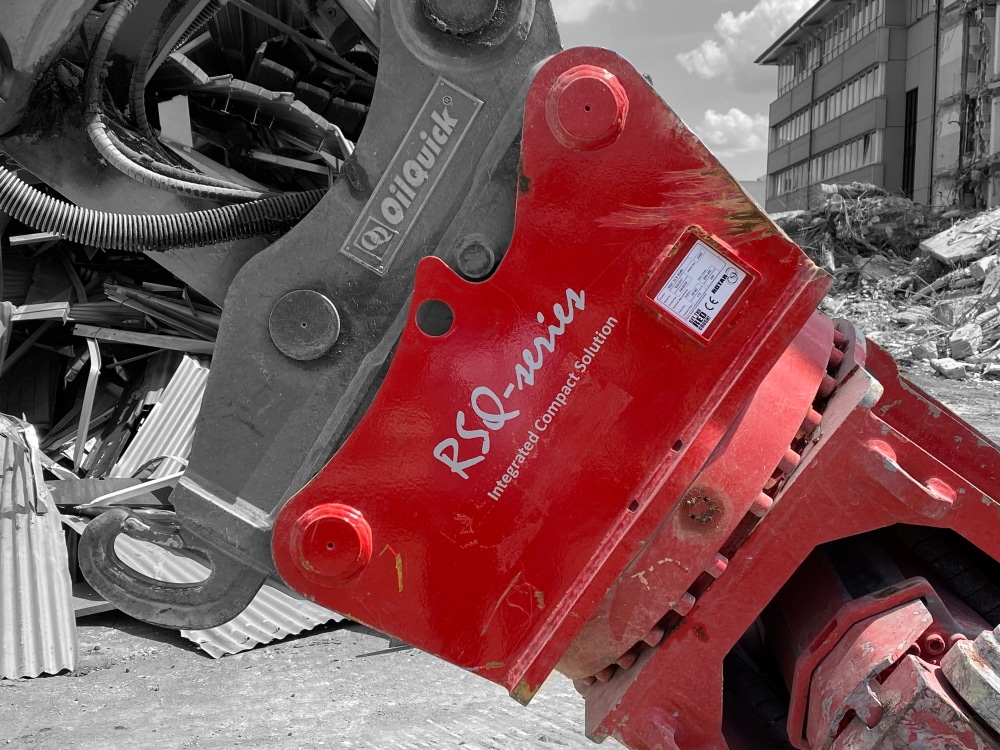 Additionally, all components, fittings, and hoses needed for the installation are standardized, documented, and listed in the part-manuals by Rotar. This makes rapid repair more easily, as all requested parts are documented. All those measures will reduce downtime as well service- and operational costs.
The Rotar RSQ- full integrated hydraulic adapters are currently available for RSQ-60 up to RSQ 90 for the attachment series; RCC Concrete Cutter, RDC Combi Shear, RDP Rotating Pulveriser, RG Demolition, and Sorting Grapple, and the RSS Mobile Scrap Shear. Additional sizes and combinations on request.