The Kuehn family purchased their first Rotochopper grinder in 2001 and have owned six diesel horizontal grinders over the years, most of which have been traded in as they have upgraded and expanded their operation. In 2020, they purchased their seventh horizontal grinder, this time deciding to make the switch to an electric grinder model.
Challenge
In 2020, the Kuehn's were looking to upgrade their current horizontal grinder, an FP-66. Michael Hundt, the Rotochopper sales representative who has worked with the Kuehn's since their first purchase, recognized the potential opportunities and benefits an electric grinder would have for their operation. The Kuehn's were tentative about making the switch to an electric model, given their extreme success with Rotochopper's diesel grinders. However, after discussing their overall goals of reducing the noise level of their operation and minimizing production costs with their Rotochopper sales team, they realized that both could be done by switching to an electric grinder.
Solution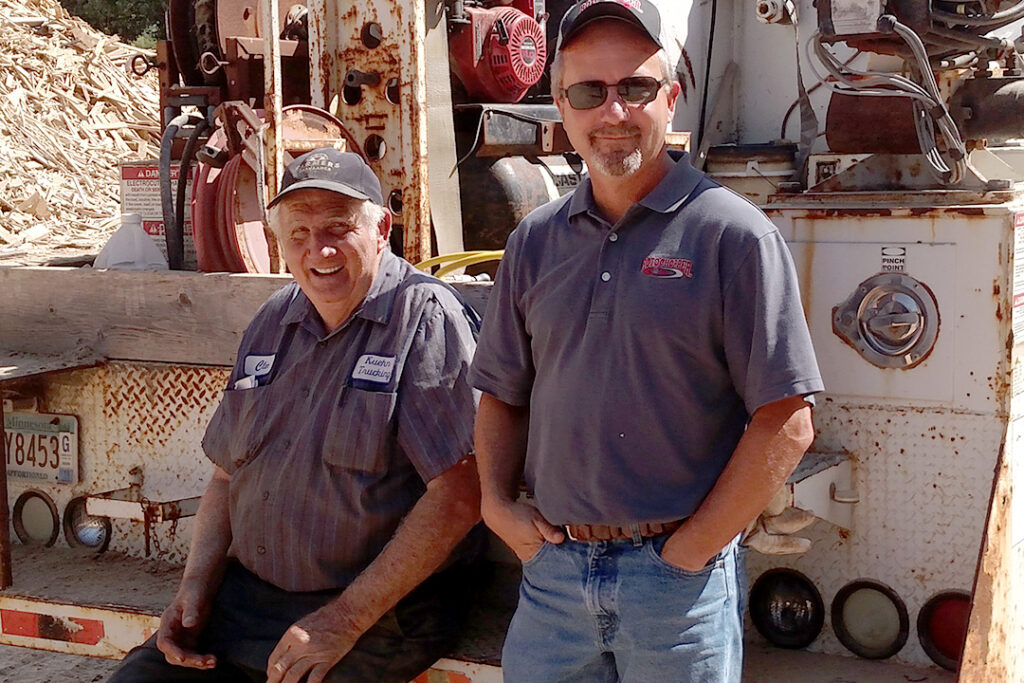 After working closely with Michael and the rest of the Rotochopper team to determine the potential benefits and cost savings of going electric, the Kuehn's moved forward with their seventh grinder purchase, and their first electric model, a B-66E. Through the experience and expertise of the Rotochopper sales team, they gained insights and assistance while they navigated the process of establishing their operation's new setup.
Results
For Danny Honsdorf, operator of every Rotochopper grinder the Kuehn's have owned, the switch to running an electric grinder was easy, and it didn't take long for the Kuehn's to see the benefits of their decision paying off. While they were previously paying $9,000 to $12,000 a month for diesel fuel and fuel hauling, they now pay less than $3,000 a month in electric operating costs for the grinder.
They have cut labor and maintenance costs as well, as they don't need to spend as much time and money performing oil changes, replacing air filters, and making repairs thanks to the nature and longevity of the electric motor. With the consistency of an electric grinder, the throughput of their machine is approximately 20-25% faster, allowing them to grind more efficiently. Additionally, due to the energy efficient design of the Rotochopper control panel, the Kuehn's also qualified for a significant energy rebate, which was a welcomed but unexpected benefit for the switch to electric.
"We love our new B-66 E. It delivers the quality product we want while cutting our opperating costs in half." – Clarwin Kuehn, Owner
A year later, the Kuehn's are more than satisfied with the increased efficiency, decreased downtime, and lower production costs of their electric grinder. They also still appreciate the responsive service and support from the Rotochopper team, which has remained consistent throughout their two decades of partnership.