Repurposing plastic waste where it's created can provide a new income stream for businesses while eliminating the need to ship waste materials across the ocean. Fiberon has embraced this process, proving that being attentive to the environment does not always have to be a financial burden.
Recycling in the United States goes beyond placing plastic beverage bottles in a curbside collection bin. Post-consumer recycling is crucial in providing sorted waste streams for reclaim, but that's not where the process ends. Companies that seek to manufacture new products from recycled contents can source reusable materials from collection centers where these materials are sorted by type – if there is enough recycled material available.
Manufacturing scrap – waste created during manufacturing – can supplement post-consumer material streams. In-plant size reduction machinery makes it possible for companies to reclaim manufacturing scrap by sorting it, shredding it, and reintegrating it into new products. This is the circular economy in action.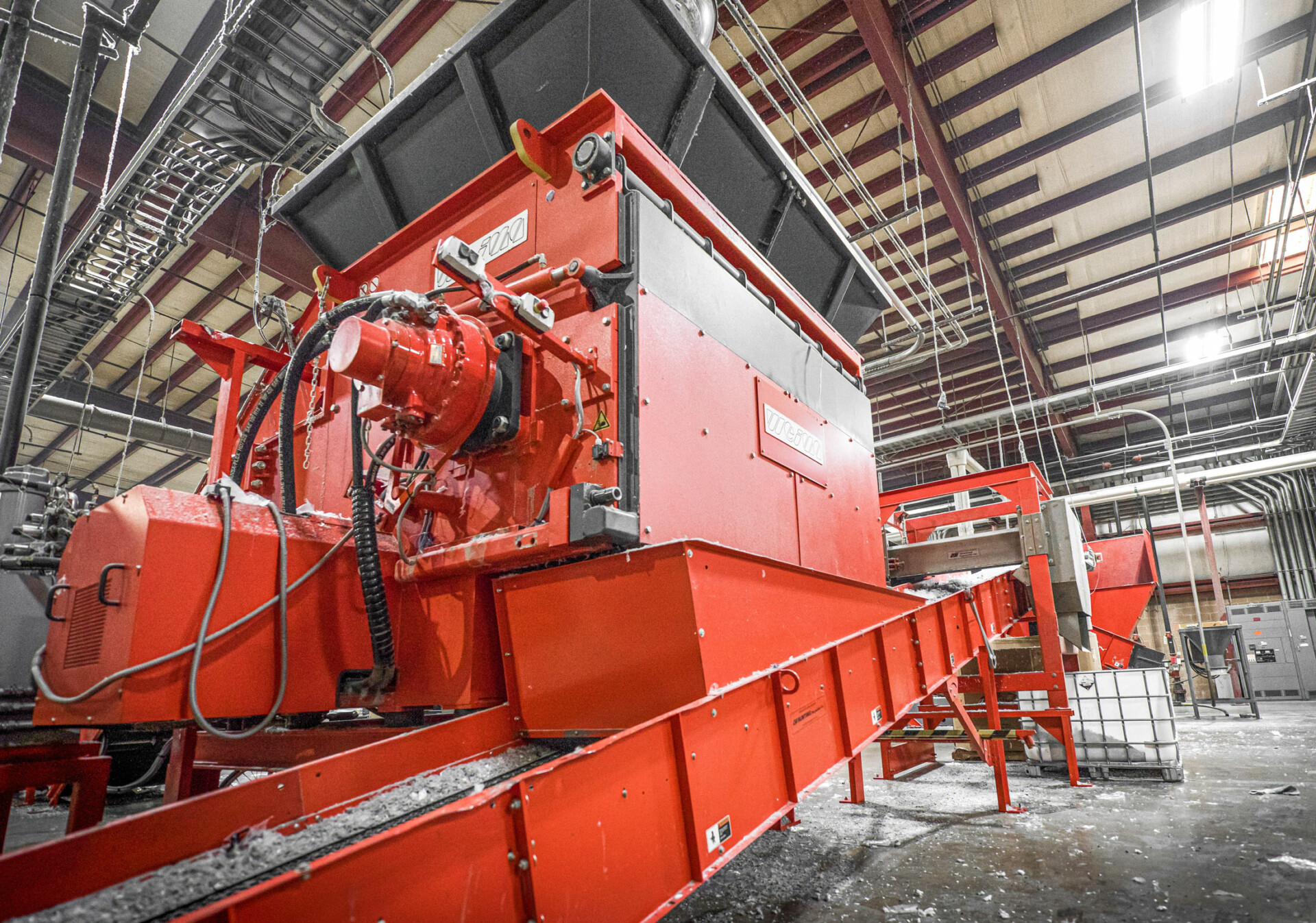 Post-industrial waste as a resource
Significant amounts of post-industrial waste end up in landfills for a variety of reasons. Companies often are unaware that recycling and reintegrating their waste materials is possible. For this reason, these valuable materials are frequently discarded instead of being repurposed or recycled.
Thinking circularly, rather than in a linear way, allows companies to reimagine what can be produced from these "single-use" scrap materials that would typically go to a landfill. Forward-thinking companies have an opportunity to take the scrap that would traditionally be hauled away and make it into something new, thus creating a new revenue stream.
Having the tools to create that second life for that scrap makes it easier to create a product that gives and gives, rather than taking from the environment. It's about thinking creatively and putting the infrastructure in place to reclaim this scrap.
"As a country, we've had to shift our focus and bring recycling initiatives and infrastructure into our daily practices, and that includes into our manufacturing processes."

Madison Burt, CEO of WEIMA America, Inc.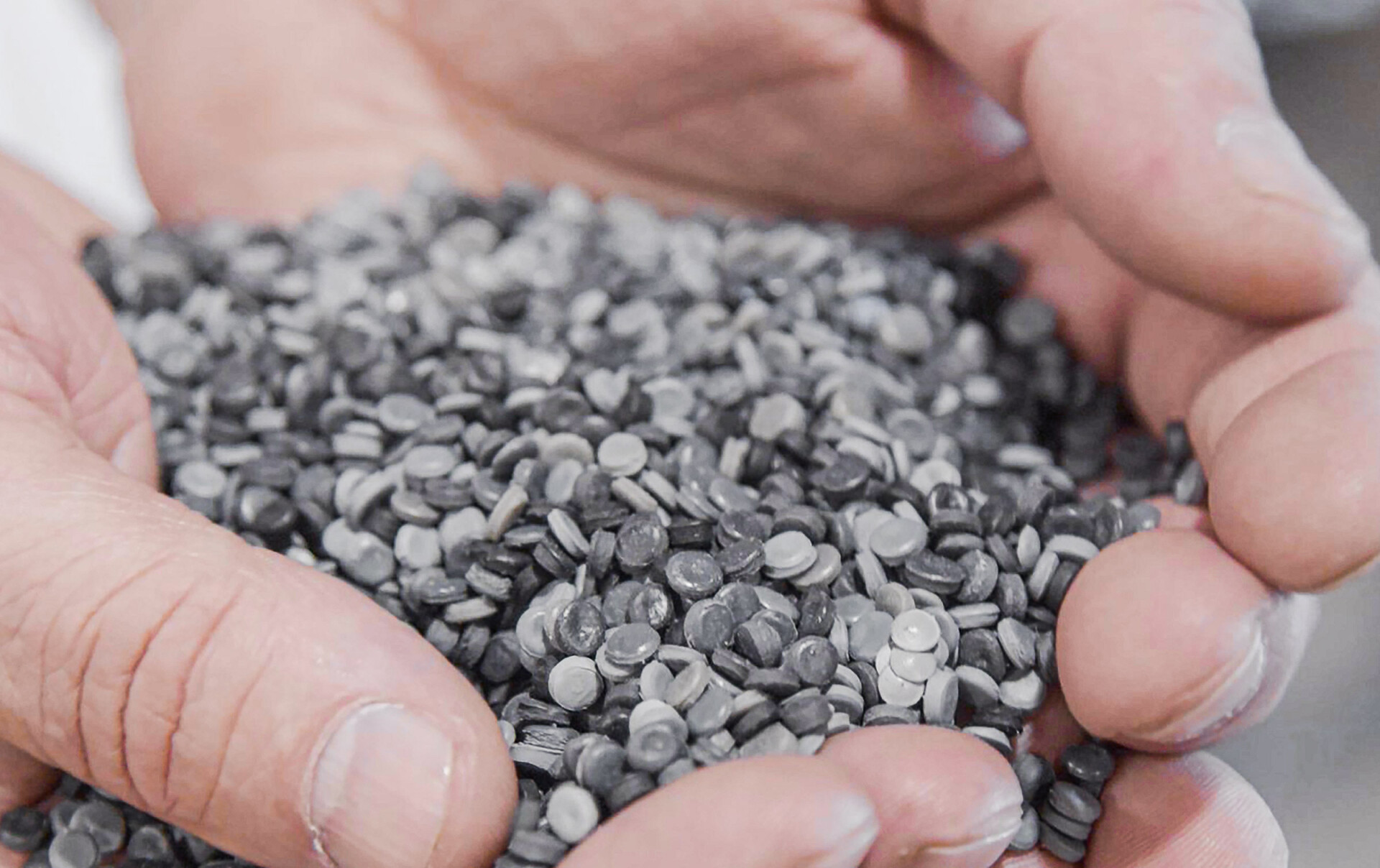 Recycling initiatives at Fiberon
Fiberon, based out of New London, North Carolina, manufactures top-of-the-line composite decking. They do this by sourcing secondary polypropylene scrap – which is strong and easy to use and reuse – from various companies and combining it with a proprietary (recycled or post-industrial) wood fiber blend. The decking created is beautiful and will last for decades.
"Fiberon uses recycled materials to make its products. We mix together recycled wood and recycled polymers and create a product that will last a lifetime. Our manufacturing processes require large amounts of water, but by utilizing a closed loop system we are able to recycle the vast majority of water used in our system on a daily basis. It's not only about cost, but it's also about being a good steward of the environment."

Mike Huskey, VP of Operations for Fiberon Decking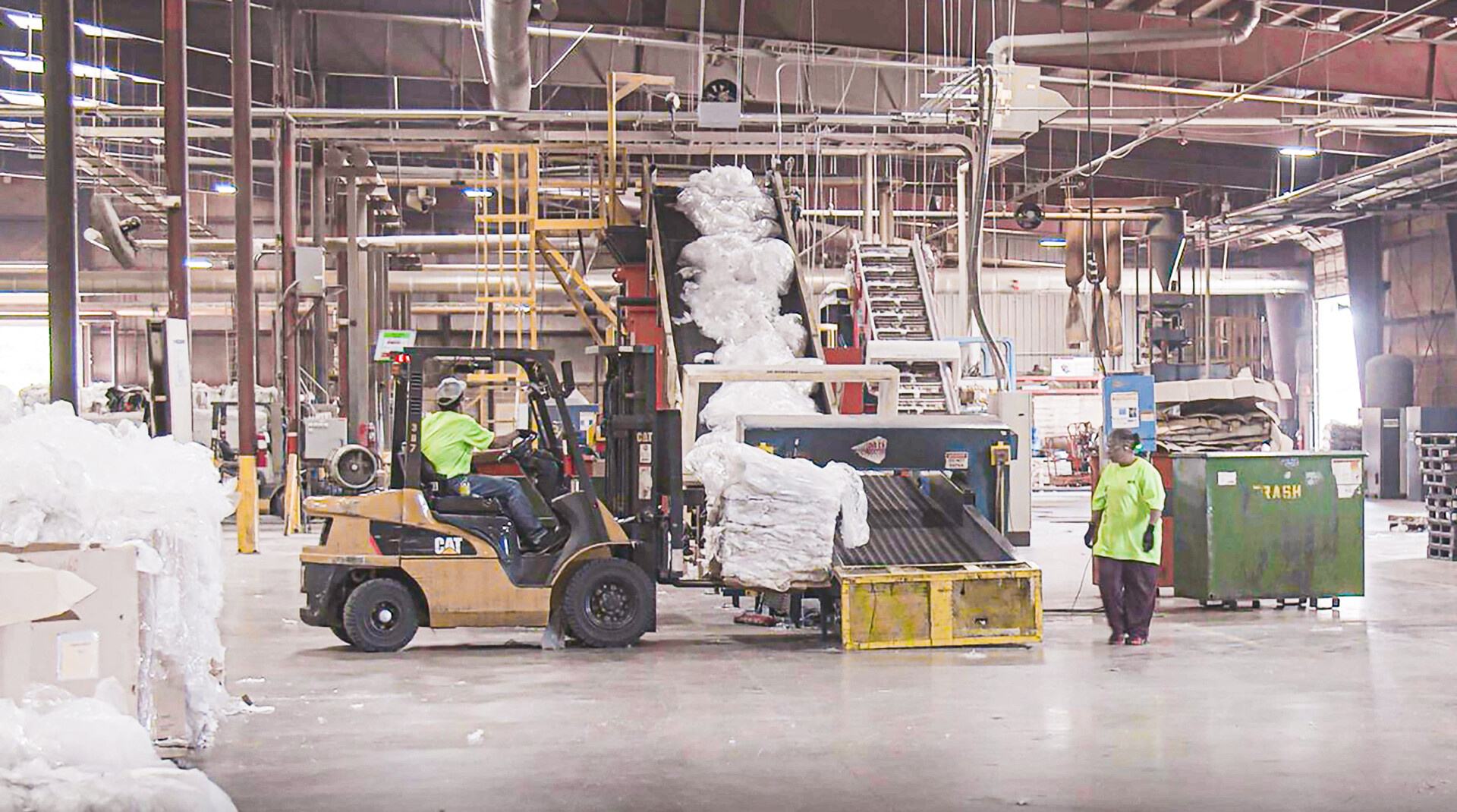 Environmental and economic benefits
The composite decking that Fiberon produces from recycled materials provides a substantial environmental benefit to the company while creating a new income stream. Fiberon is a tangible example of what it means to recycle production scrap on the spot. They chose WEIMA as a recycling partner to provide size reduction equipment within their New London plant. This machinery breaks down the reclaimed material streams they have sourced to be used in various ways. WEIMA shredders are at the beginning of Fiberon's process—the shredder takes the material and prepares it for conversion into something useful.
"Being environmentally responsible is something that most corporations really strive for, and I think there's a misconception that recycling initiatives within a corporation have to be an up-front expense, and that's just not the case. You can make incredible ROI from the scrap that would have otherwise been thrown away, and Fiberon is proof of that."

Audrey Brewer, North American Marketing Manager, WEIMA America, Inc.