When reaching for yogurt in the refrigerated section of a supermarket or unpacking furniture for self-assembly, hardly anyone pays attention to the packaging, thanks to which these products reach their destination intact. In the case of yogurt, it is thanks to special trays. In the case of furniture, it is
thanks to sturdy cardboard with a honeycomb structure that protects the contents perfectly from damage during transportation. Nord-Ost specializes in these products and in other types of packaging. Their customers are companies from the food, furniture, and automotive industries. Nord-Ost employs nearly 180 people and processes 2.5 million square meters of cardboard per month. This makes it one of the largest companies of its kind in Poland. The production of packaging on an industrial scale generates an enormous amount of waste. This high-quality secondary raw material is taken back by the paper mills, but it takes up a lot of space in its "loose" form.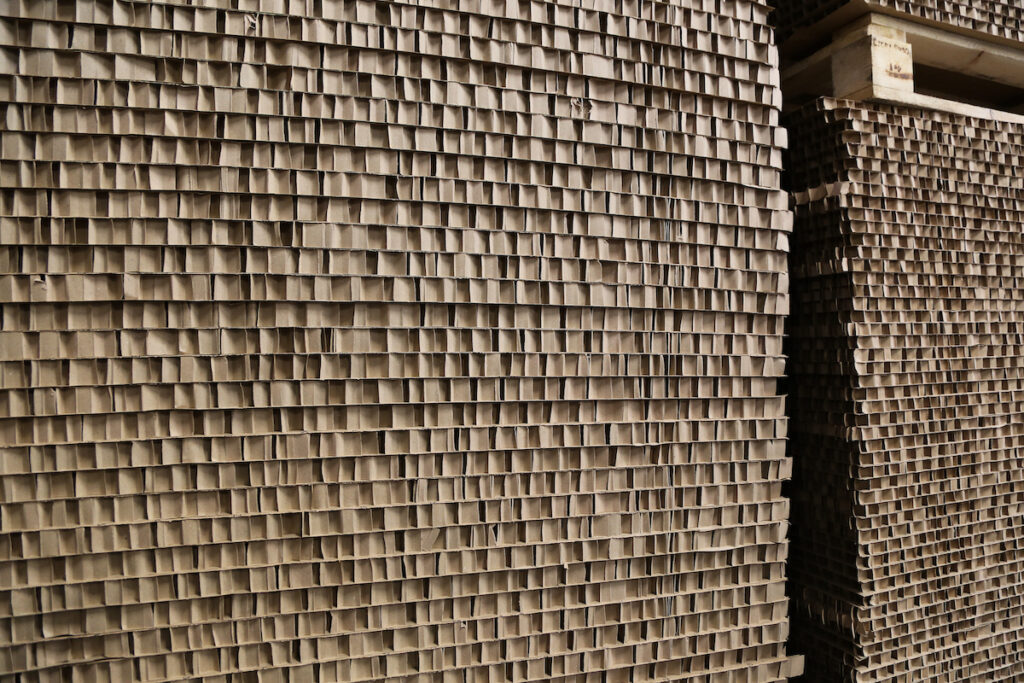 The practical solution is to reduce the volume of the cardboard by pressing it into compact bales. This facilitates interim storage (until collection) and significantly increases transport efficiency. To this end, Nord-Ost operates four baling presses: three HSM VK 4212 machines and one machine from a competitor that will soon be taken out of service due to its age. The number of machines results from the history of the plant's production processes. The plant was developed in several stages, which explains why no central system for collecting the edge trimmings was installed. Each production hall is equipped with its own system that ends with a single baling press.
Nord-Ost welcomed the first fully automatic HSM VK 4212 baling press into its plant in 2016. This choice was not random. "The purchase was preceded by wide-ranging product research, during which we carefully scrutinized the offers of various manufacturers. One of the decisive factors for us was the recommendations from companies with a similar business profile" says Eugeniusz Zapolnik, Managing Director of Nord-Ost. No less important than the manufacturer of the equipment was the choice of the model. "We were looking for an optimal solution because if a machine only works at 10 % of its capacity, it makes no sense. On the other hand, it must also have a certain reserve capacity so that we are not forced to replace the baler with a larger one when two more production machines are added", explains Mr. Zapolnik.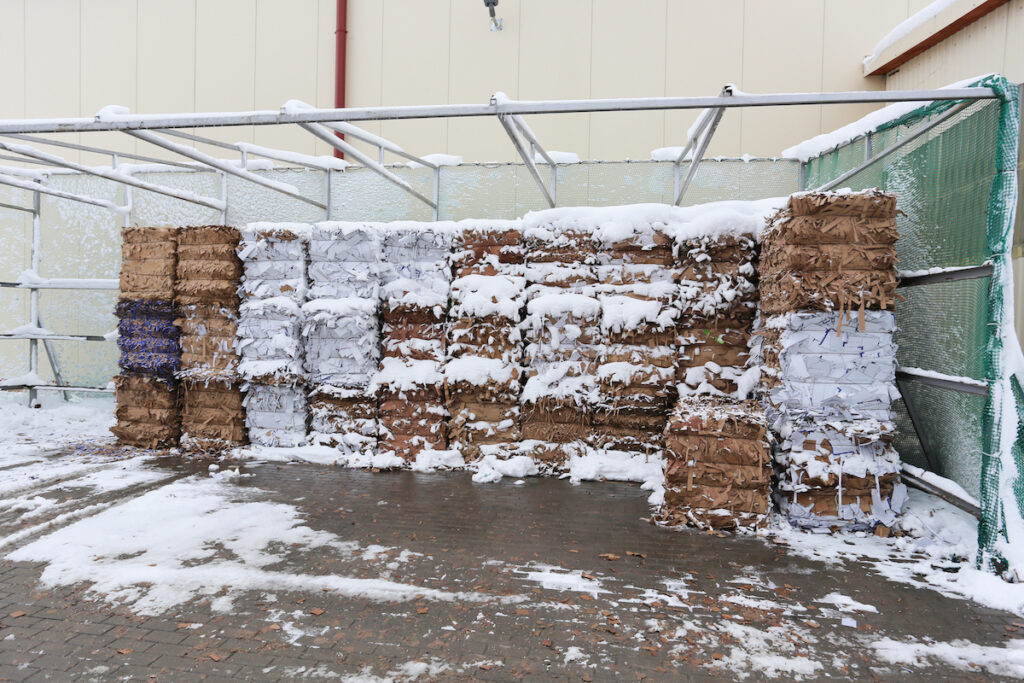 The HSM VK 4212 baling press proved to be the right choice. Nord-Ost confirmed this with their next purchases – two machines almost identical to the VK 4212. "Although the first machine proved its worth, we also considered other offers for further investments", Eugeniusz Zapolnik explained. "It was easier because we knew what we wanted and HSM knew what to expect. We wanted to find out what the market currently offered, what had changed and if there were any new products. But each time HSM had the best offer for us.
When investing in new machinery, the Managing Director of Nord-Ost has clearly defined requirements. "When making such purchases, price is an important factor for us, but service and also the length of the warranty are no less important. Machines from well-known manufacturers are usually more durable. Of course, any machine can fail, but it is important to have a contact person if a problem arises. I didn't want to have to start finding a company to do the servicing but wanted to be able to rely on a suitable partner. We have direct contact with HSM service technicians who know the machines very well and who can pass on their expertise." For the Nord-Ost company, good service support is very important. If a baling press breaks down for even one shift, it generates large amounts of waste material that has to be moved and stored somewhere else. Changing workflows and reassigning personnel to other tasks has a negative impact on overall production efficiency.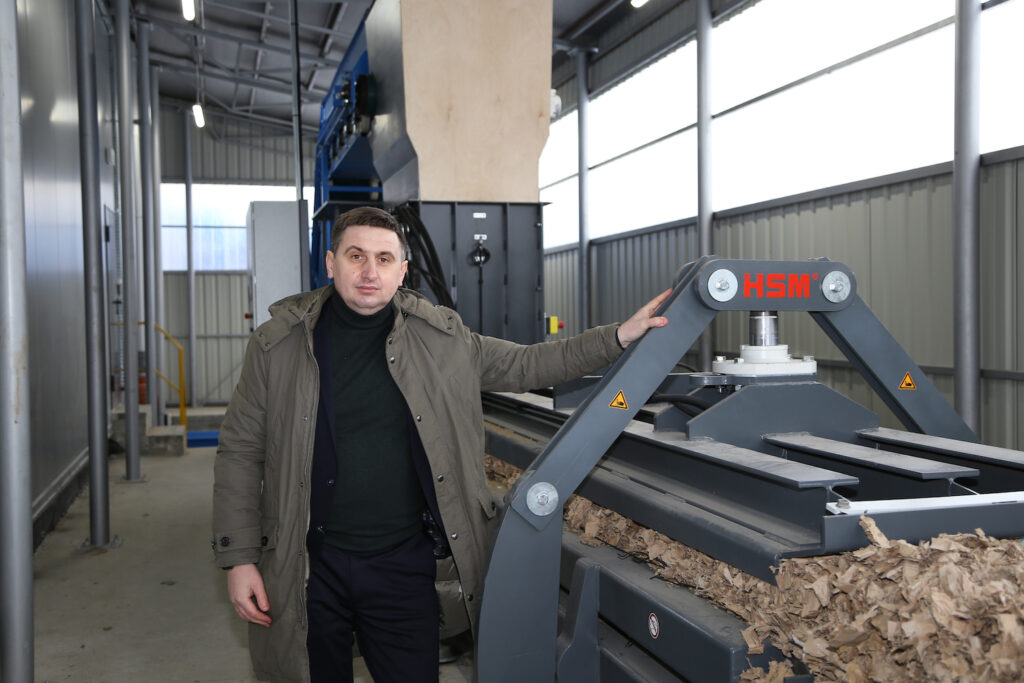 The Managing Director of Nord-Ost also speaks positively about the HSM baling presses themselves. "I cannot recall any serious breakdown of any of the machines. So it can be said that these balers are trouble-free." Likewise, the Managing Director of Nord-Ost talks about the performance of HSM machines. "The quality of the bales leaves nothing to be desired. The bales have a regular shape, which makes them easy to stack both in the warehouse and on the trucks. Thanks to their high degree of compaction, we can fit more than 70 bales with a total weight of approx. 20 tons into one truck. These machines are therefore highly recommendable for similar companies" concludes Eugeniusz Zapolnik.