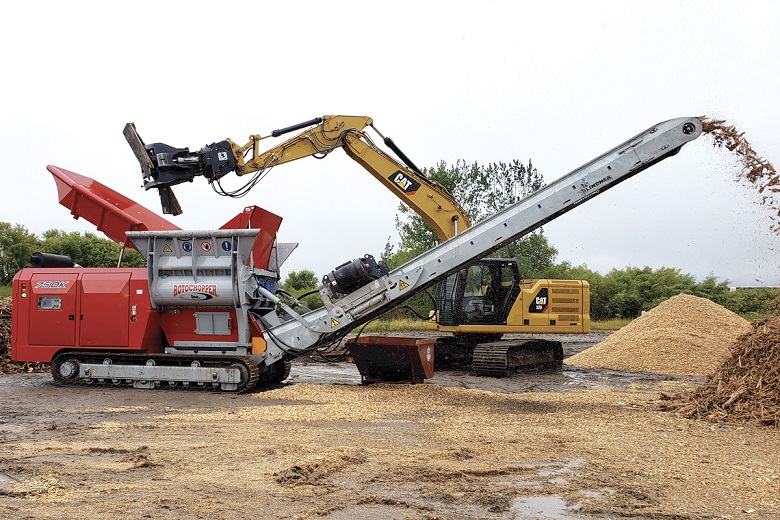 Rotochopper, Inc. has announced a new partnership agreement with Lindner Recycling, Inc., headquartered in Spittal/Drau, Austria.
Under the new agreement, Rotochopper will now offer sales representation and service support for the DK and Atlas models of the Lindner shredder product lines.
"Rotochopper's knowledgeable sales and service teams have been working with customers in the wood waste and C&D markets for over 30 years," said Jamey Brick, Rotochopper's Chief Operating Officer. "We are excited to offer these customers a durable and high-performance shredder from Lindner that will present additional capability to accommodate waste with higher contamination."
Lindner Recycling, Inc. was founded in 1948. With three production facilities in Austria, and over 300 employees worldwide, Lindner's product portfolio ranges from stationary and mobile shredders for waste management through complete systems for plastic and wood recycling.
"We are excited about this partnership because both companies keep things simple," said Rotochopper Chief Executive Officer Tosh Brinkerhoff.  "We both focus on producing high-quality machines and taking care of the customer after the sale. This similar approach makes the foundation strong for a win-win relationship. Most importantly, it provides us with the opportunity to support our customers who have a need for this type of equipment in their operations."
This article is published by
Rotochopper manufactures industrial grinding equipment for converting wood waste, green waste, and other low grade materials into premium fiber products, such as colored landscape mulch, animal bedding, compost, biomass fuels, and asphalt hot mix supplement (from shingles). Rotochopper diesel and electric powered grinders are available in a wide ...