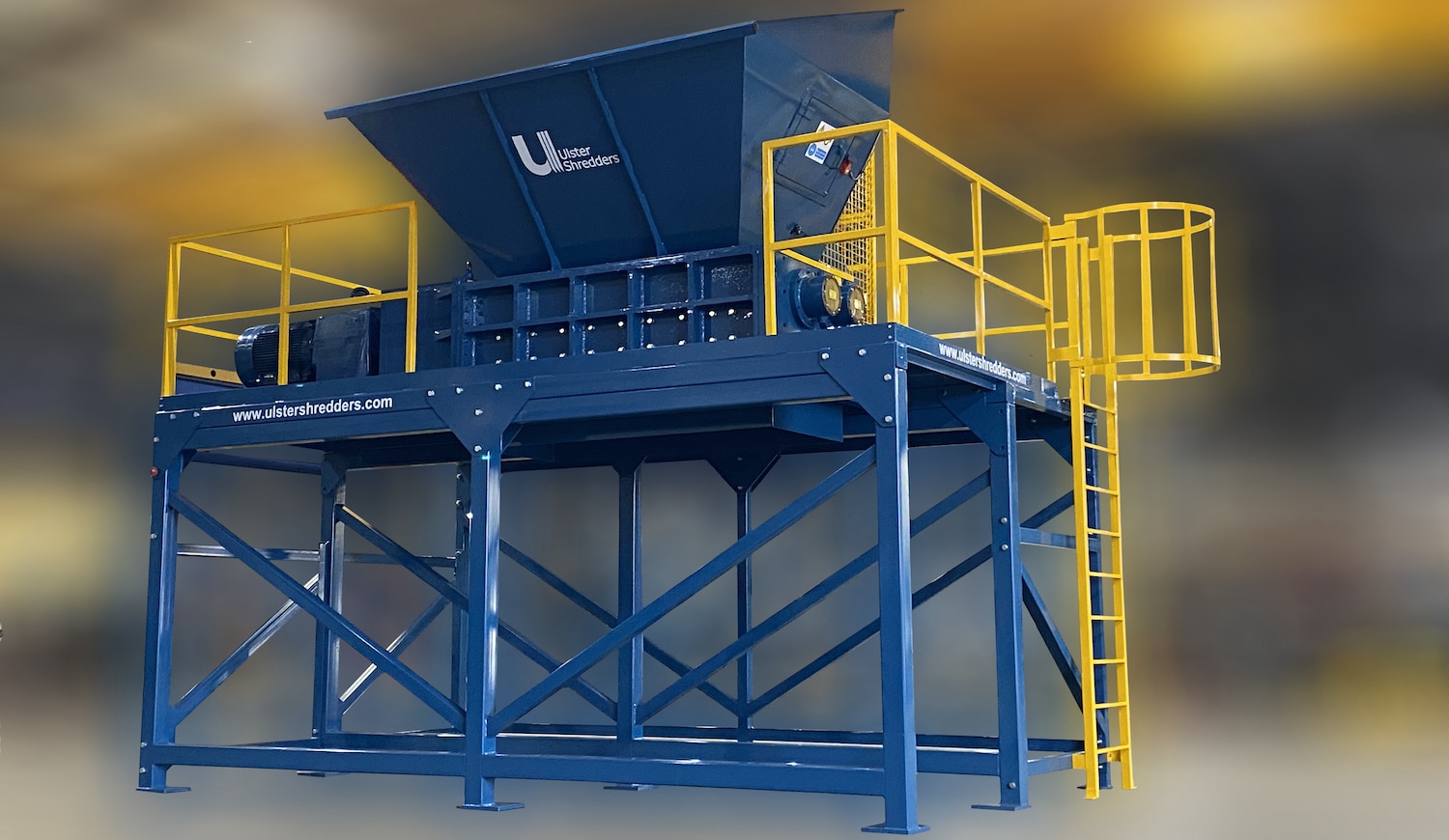 Leading manufacture Ulster Shredders has been designing and manufacturing industrial shredders for over 50 years, these robust and versatile shredders can predominately be seen across the United Kingdom and Ireland.
Located in Castledawson, Northern Ireland, Ulster Shredders' 43,000 square feet facility provides manufacturing and office space; benefitting the company as they can design and manufacture equipment all under the one roof.
Producing a variety of shredders from their U-5 to U-200, their product range focuses on these four keys areas: confidential destruction, volume reduction, production processing and mobile shredding. Not only do Ulster Shredders provide shredders for SME and nationwide recycling organisations, but their engineering team also design and manufacture bespoke shredders for individual customer applications.
Ulster Shredders understand the importance of supporting customers manage their waste, their engineering team manufacture versatile and robust shredders that are equipped to overcome and reduce the size of a variety of large problematic objects.
Sales director Paul Atkinson explains, "Our engineering team has taken into great consideration the issues around volume reduction for businesses and have engineered industrial shredders that are capable to overcome these challenges. Many of our machines are equipped with a number of control options to best fit customers in-house facilities."
2021 is a busy year for Ulster Shredders, as they continue to develop and distribute new products. Being the leading manufacturer across the globe for industrial shredders, their products can be seen in a variety of industries.
To find out more about our volume reduction range, email info@ulstershredders.com or call 028 7965 0050. You can also follow us on our social media channels, Facebook, YouTube, Twitter, and LinkedIn.
This article is published by
Shredders You Can Trust
We have over fifty years experience in this field and currently manufacture a range of shredding machines which can be adapted to suit your specific needs. So, whether it's for a SME or a nationwide recycling organisation, we can design and deliver a shredder that's perfectly adapted to your ...