CP Manufacturing, Inc. (CP Group), an original equipment manufacturer specializing in Material Recovery Facilities, is pleased to announce its 45-year anniversary. It all started in 1977 when Charles M. Davis invented the world's first aluminum can flattener. Since then, the company has engineered, manufactured, and installed more than 450 material recovery facilities (MRFs) around the world. CP provides award-winning, turn-key solutions for sorting systems with a heavy emphasis on engineering design and operational efficiency.  
In the 1980s CP began designing and engineering equipment to sort recyclables. By the 1990s developed and installed their first commingled sorting system and sort lines. Since 1995, they have owned and operated an MRF in San Diego. In an effort on expansion, CP Group acquired top companies MSS, Krause Manufacturing, and Advanced MRF, and established a UK office in the 2000s.Today, CP continues to engineer and manufacture some of the largest sorting systems nationwide.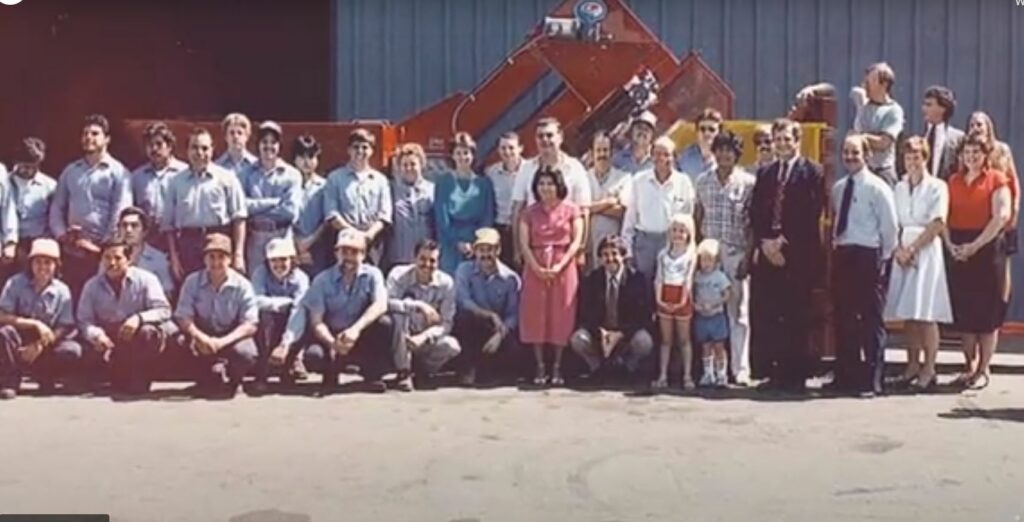 Because of CP Group's roots in owning and operating a MRF of their own, they have engineered solutions based on firsthand experience. Understanding and relating to customers needs to help them achieve their goals has developed some strong, long-term relationships.
"As far back as the early 80s when Cal-Waste Recovery Systems first entered the recycling market, the legendary CP magnetic can separator was one of our first purchases. Since that time, we have evolved into a modern high-tech digital MRF. In the recycling business, the road is full of bumps and hairpin turns. Support is a key issue when you rely on your MRF to plow through 400 tons of mixed recyclables a day. CP has been there time and time again with their support and consultation. They delivered the technology, training, and support above and beyond our expectations", said long-time CP customer, Dave Vaccarezza, Owner, Cal-Waste Recovery Systems.
Throughout its history, CP learned that innovation must deliver operational efficiency to add value for MRF owners. This approach guided their research and development to establish dozens of patents, each one curated to deliver value. Their latest development is the patented OCC Auger Screen that specifically targets mid to large-sized OCC and creates a clean end product utilizing high-agitation augers.
CP, still privately owned after 45 years, thrives on the continuous efforts of its employees to innovate. "CP is technologically progressive and a well-functioning entity known and respected domestically and around the world. I am proud to be a part of the team that introduced CP to the world," said Dave Muchnick, former Engineering Manager, who retired after 41 years with the company.   
As the industry changes, CP continues improving to stay ahead of the curve and deliver innovative solutions that work hard for their customers. Looking toward the future, CP owner, Bob Davis says, "I am very blessed to have had such a long career at CP, from our humble beginnings to the dynamic group of companies that we are today. I want to thank the hundreds of fellow employees who work with me here today plus all of the past employees that made CP their home, many having retired after 40 years of loyalty and service. The future at CP Group looks very bright as we develop and transition to the next generation of people and products that will continue to support the growth and stability of the waste and recycling industries".