Equipment developed for Industry 4.0
CMG provides technologies and solutions designed for the recycling industry, all certified for Industry 4.0 compliancy. CMG's solutions include granulators, shredders, integrated conveyor belts, regrind evacuation and conveying systems, dedusting, dust management, and air filtration. CMG's installed base is considerable: over 30,000 units supplied to its customers in the company's 42 years of activity.
The European Recovery Plan
CMG supports the entire recycling industry by providing technologies and solutions with certification for Industry 4.0 compliancy, thus promoting the European Recovery Plan. All CMG customers will therefore be able to benefit from the tax advantages and/or fiscal contributions the many governments will provide to help the industry recover.
Quality materials, manufacturing and design
Innovation characterizes all the distinctive elements of the CMG product, bringing concrete and immediate benefits in all application sectors in which the company operates: thermoforming, extrusion, blow molding, injection molding, recycling, and cables.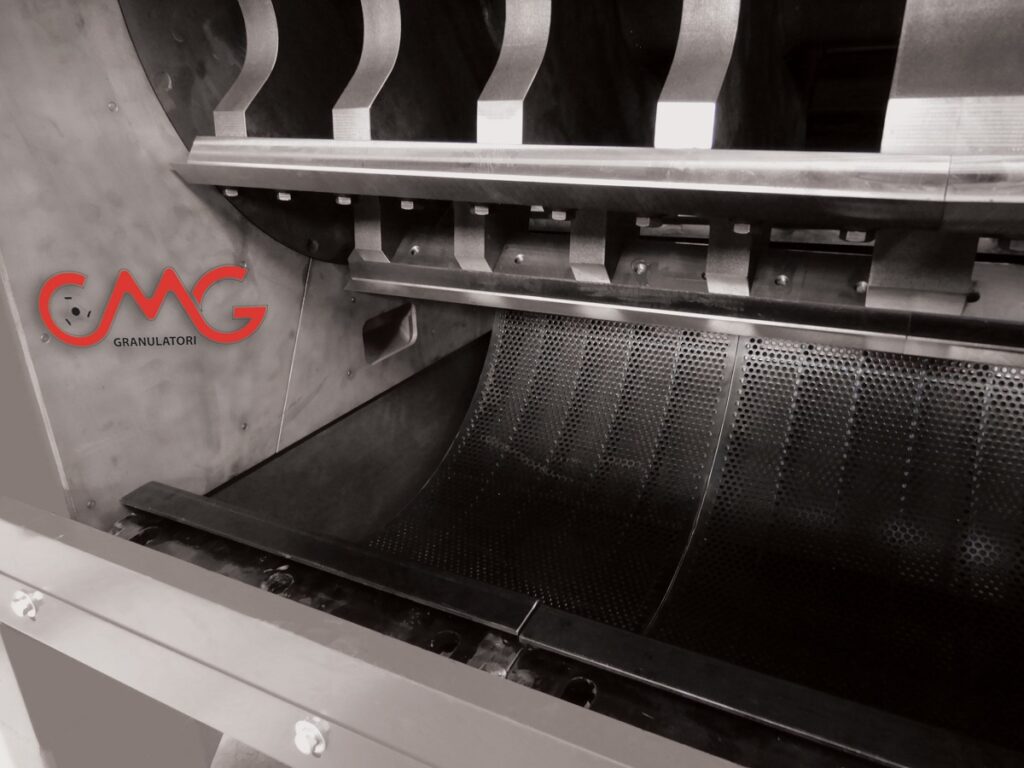 Operating efficiency at the highest level: Adaptive Motor Power
All CMG solutions for medium to high capacity applications, from 200 kg/h to over 5,000 kg/h, feature the Adaptive Motor Power (AMP) function, unique in the size reduction industry. The granulator is able to autonomously establish which power level to adopt to carry out its work, depending on the quantity of material to be ground, shape, weight, thickness, type of plastic, temperature of the piece. The AMP allows to optimize the quality of the regrind to the highest degree (homogeneity of the particle and absence of dust) and to minimize the use of electricity. From 20 to 25 Wh/kg is the small amount of energy that a CMG granulator uses, compared to over 40 Wh/kg that a conventional unit consumes. The return on investment for the AMP is less than 12 months.