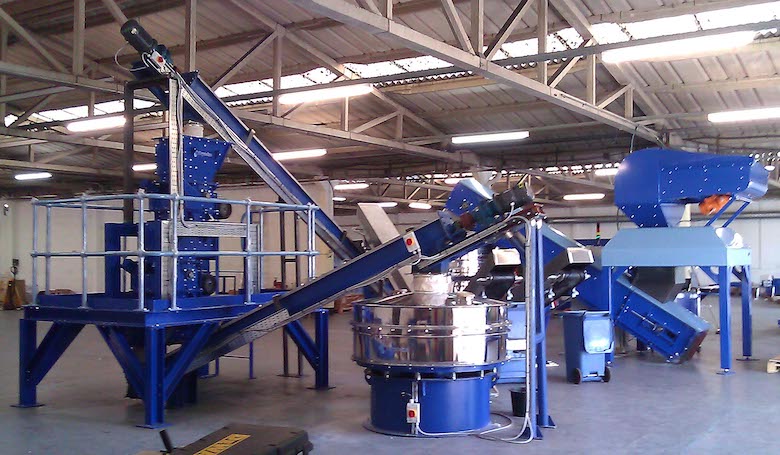 Krysteline Technologies is proud to announce the distributor agreement with Lup Colombia to sell and distribute Krysteline's innovative glass processing technologies exclusively in Colombia.
For the past year, Lup Colombia has been performing market research, analyzing the existing lifecycle of glass in Colombia and South America as a whole, the challenges faced by the current system and the potential. This research, along with Krysteline's 20 years of industry experience and product knowledge and its patented Implosion technology, lead to the decision to establish Krysteline's technology in Colombia to recycle glass into powder for use as an additive in concrete.
Lup considered Krysteline's glass clean-up technology to be vital in the creation of a suitable quality feedstock for the production of powder meeting the high standards of this industry. Lup considered it a logical step for the growing construction industry in Colombia and local concrete producers, to replace a portion of cement with glass powder. This can significantly reduce the carbon dioxide emissions associated with cement and increases the mechanical properties (i.e. greater compression strength and low water absorption) for concrete mixes.
The first project following the distribution agreement between Krysteline Technologies and Lup Colombia is to have a pilot processing plant up and running in 2020.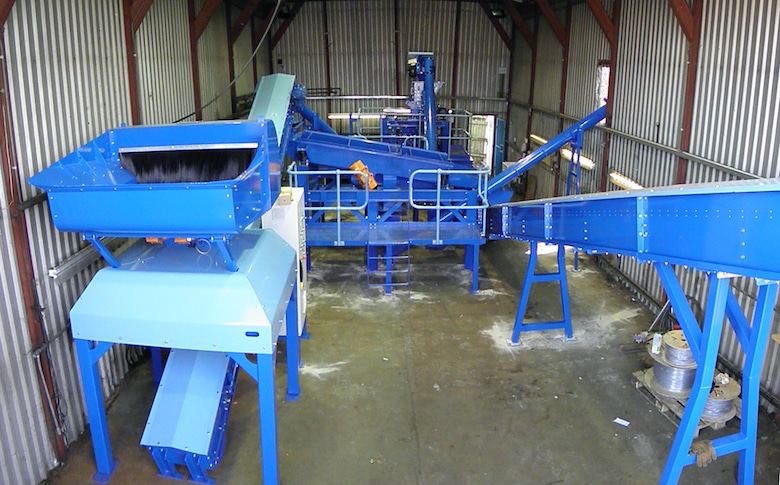 This partnership and new distribution channel will open up Krysteline Technologies to a new marketplace full of opportunities, whilst also providing sustainable and economic prospects for regions in Colombia to harness the potential in their glass waste to provide production of recycled glass products that can be used locally, adding to the economy whilst also promoting environmental benefits. The Lup Colombia pilot plant will be used to showcase the practicalities of glass recycling and its possibilities to other regions of Colombia and South America.
"Krysteline Technologies' cutting-edge glass processing technology enables us to effectively manage glass waste in Colombia and create value-add products for our clients. In addition, their knowledge of the complexities of recycling system design has proven invaluable. We look forward to working with Krysteline Technologies to promote low CO2 products and drive sustainable glass recycling solutions throughout Colombia." – Caitlin Oliver, Co-Founder of Lup Colombia
"I take great pleasure in announcing our cooperation with LUP, our latest distributor. We have been extremely impressed with Caitlin and Bénédicte's ability to interact at all levels of industry and Government. We are excited to see the first plant installed in Columbia during 2020 and to see our low CO2 products being used within the construction industry there.  Krysteline is an international business, well versed in the challenges and opportunities of developing markets and opportunities for its products across the world. We feel LUP are an excellent fit for Krysteline and look forward to creating a bright future for glass recycling in Colombia." – Steve Whettingsteel, CEO & Managing Director, Krysteline Technologies
This article is published by
Krysteline is a provider of innovative solutions to the materials processing industry. Principally using its Implosion systems; developed for efficient and cost effective size reduction of glass, ceramics, minerals, ores and furnace slags. The Patented Imploder transfers energy into the target feed stock whilst exerting a limited effect on associated ...