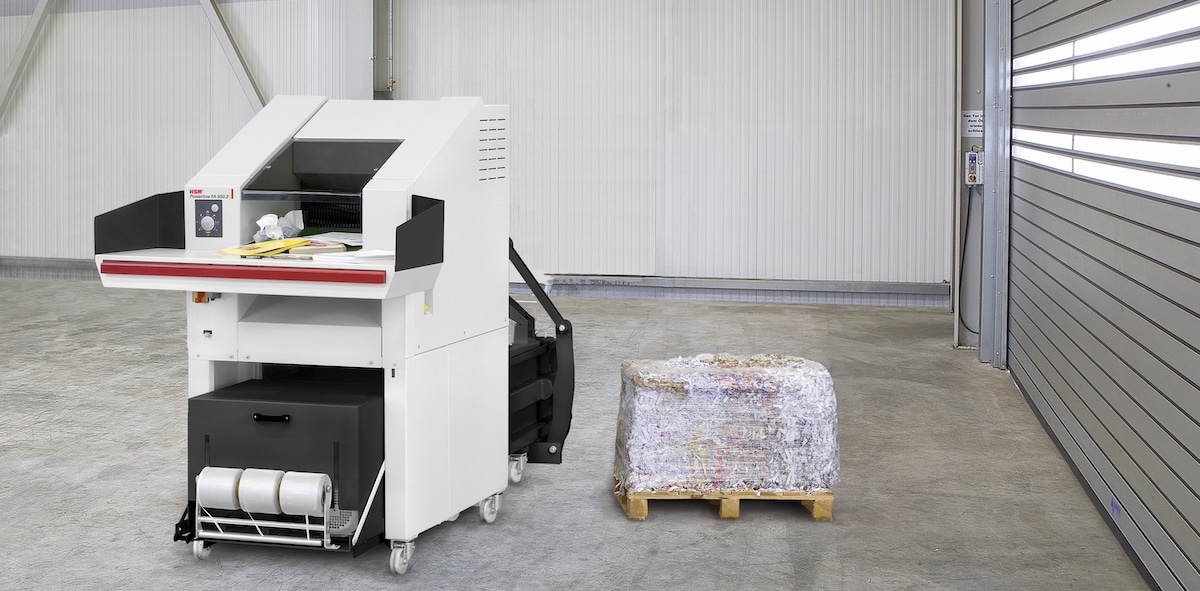 The shredder-baler-combinations from HSM are complete, compact disposal stations, and are suitable for shredding large quantities.
They ensure data security up to security level P-5 and compress the shredded material into bales that can be easily transported and recycled. The robust technology of the 400 V units is especially designed for high throughput and a long total operating time.
With up to 550 sheets per work cycle, the HSM Powerline SP 5088 shredder-baler-combination processes bound documents and folders, as well as CDs and USB sticks etc. This powerful disposal station is perfect for large archives or as a central point for shredding documents, including large volumes that are then pressed into bales of up to 90 kilograms, depending on requirements.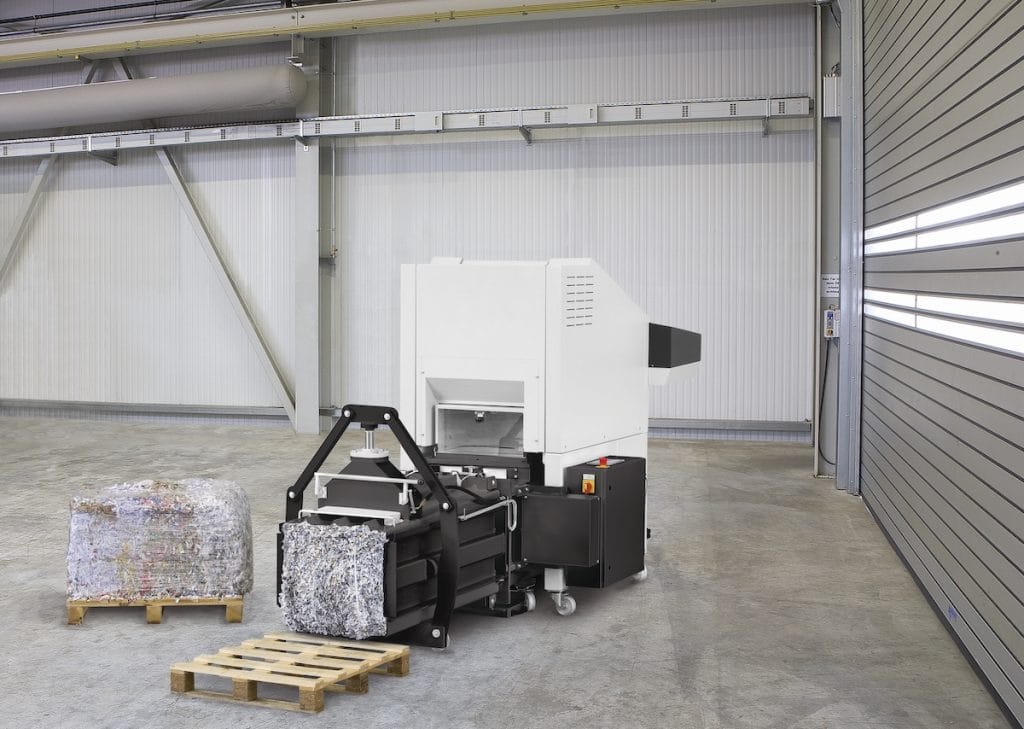 A comfortable working height and the conveyor belt make it easier to insert large amounts of paper and digital storage media. The automatic reverse reduces paper jams and ensures smooth operation. The emergency stop bar and distance to the cutter protect the user when the data carrier is destroyed.
An integrated light barrier automatically starts the pressing process during the shredding process. This enables continuous loading without interruption. Thanks to integrated rollers and the compact dimensions, the shredder-baler-combination can be set up easily on-site and saves space.
A powerful and energy-efficient dust extractor with a high volume flow is available as an option to ensure optimal extraction and reduced dust emissions.
This article is published by
HSM develops, produces and sells products and systems for compressing materials as well as for shredding paper and electronic data media. Hermann Schwelling Maschinenbau GmbH + Co. KG was founded in 1971 in Salem and started a year ...