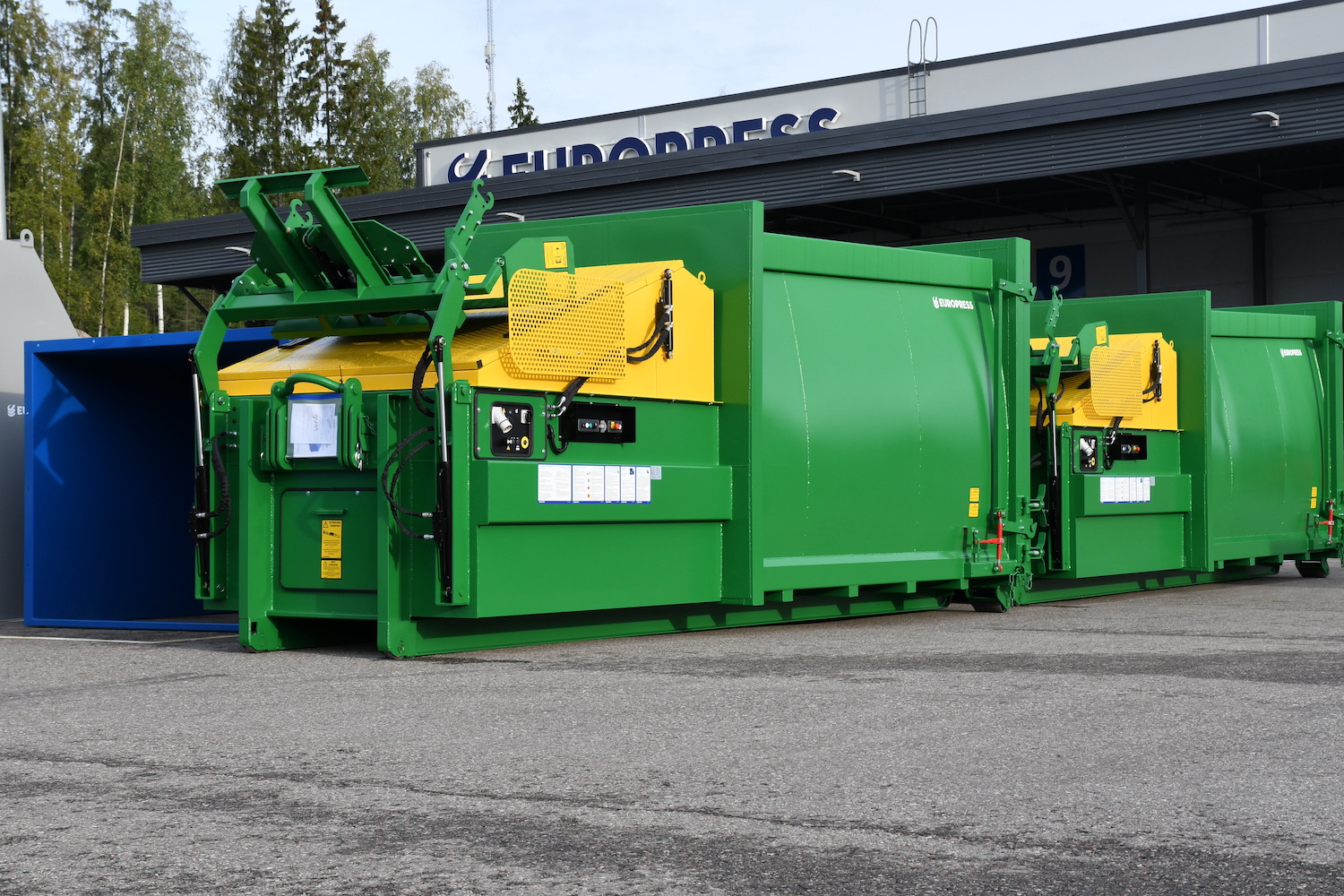 Its story began in Belgium more than 50 years ago, and today Vanheede handles and transports 920,000 tonnes of waste annually. The company's vision is "Towards a circular world, in a sustainable way". In its own operations, the company innovatively utilizes green technologies in order to offer its more than 10,000 customers efficient services with less environmental impacts.
With our own ecological values and innovative solutions, Europress was an excellent partner when Vanheede wanted to help its own customers save both costs and time without compromising on efficiency. In addition to time, cost, and also environmental savings, Europress waste compactors equipped with intelligent SMART technology have also provided Vanheede customers with remote technical support.
"We have been able to remotely solve 90 percent of our customers' technical issues, which has significantly reduced on-site maintenance visits," a Vanheede representative reports. This has helped reduce working hours, costs and CO2 emissions.
Thanks to Europress SMART remote services, Vanheede's waste compactors have also been 30 percent more full of waste at emptying times, resulting in fewer emptying visits. With Europress SMART services, the company has been able to reduce costs for customers and save hours of technical work.
This article is published by
Europress offers to its customers pioneering answers. Since 1977, Europress has helped companies and organisations transition to the circular economy. Today, our customers can enjoy Finnish cleantech solutions that combine customer-specific design, high quality criteria and the advantages of modern smart technology. They make sorting easy and hassle-free ...