Over Half a Million Fridges worth of Plastic Processed at new AO Recycling Plastics Plant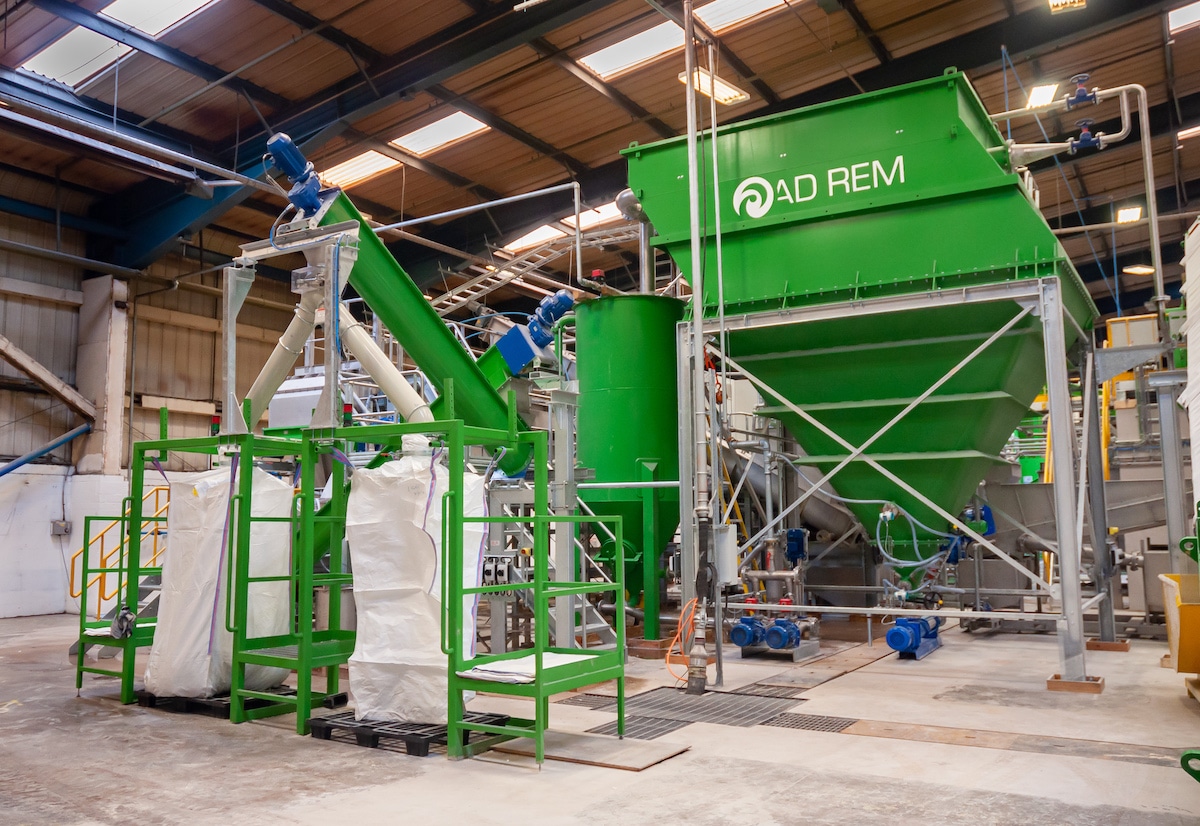 In December 2019, AO Recycling opened its plastics refinery plant in Telford, UK. After a year of production, how much plastic has it managed to process?
AO is one of the UK's leading electrical retailers, that sells, delivers, collects, and recycles a wide range of electrical products to its customers across the UK and Germany. AO's sister company, AO Recycling processes and properly recycles the old fridges collected from customers' homes, and in 2019, they added a plastic separation facility to their operations. Working with AllControls, the facility combines the sink-float technology from Belgian company Ad Rem with the electrostatic separation from Germany-based Hamos. In the plant, the mix of fridge plastics is separated, and a clean PE/PP fraction obtained, as well as a pure PS and ABS stream which can be used as a resource to produce new fridges.
Superior technology for low cost, high-quality plastic recycling
In the wet separation process, the plastics mix is first sent through a separator operating on a density of 1.09 specific gravity. This means that one liter of the medium, which is the fluid used to do the flotation, weighs 1.09 kilograms. On this density, the plastics are separated into a recyclable fraction containing PE, PP, PS, and ABS and a non-recyclable fraction containing everything else. The correct density is obtained by adding a patented pH-neutral agent to the water. As opposed to the traditional use of salt, this agent does not dissolve into the water but remains in suspension, which means it can be recovered and reused. It is a cheap substance that is harmless for the environment, non-corrosive, and does not interfere with the electrostatic separation downstream.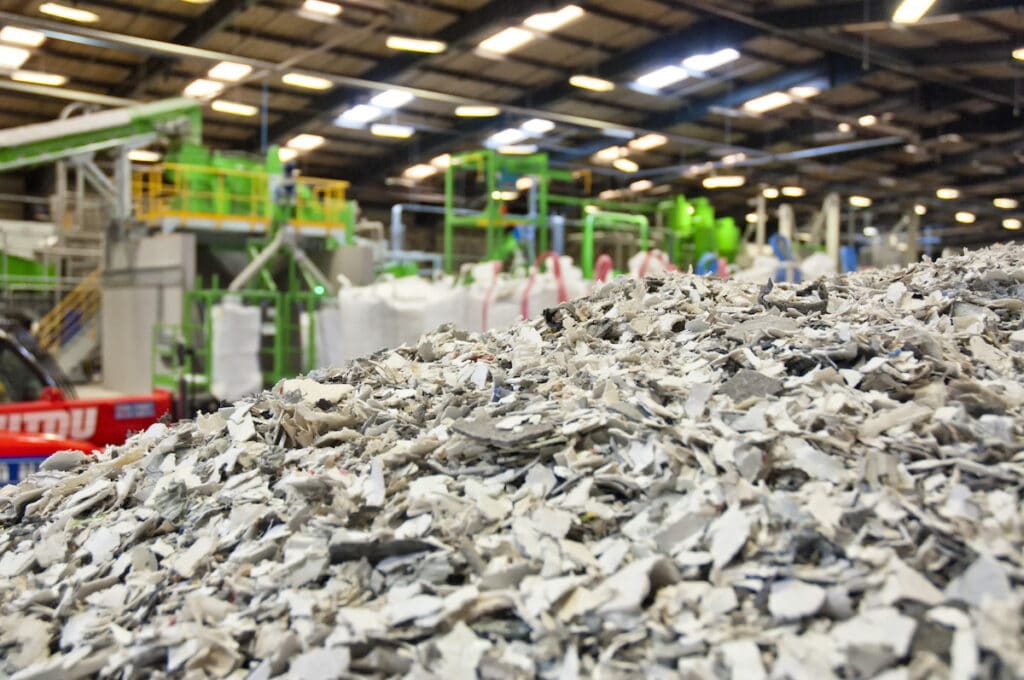 In the next step, PE/PP is separated from PS/ABS in a separator running on water. The PE/PP floats, while the PS/ABS is heavier and sinks. Obviously, there is no agent added to the water in this case, but the difficulty of this separator is to keep the water clean so its density remains at a constant level of 1 specific gravity.
The PS/ABS mix continues to an electrostatic separation. In this system, ABS and PS are selectively charged using a high voltage field of about 35.000 volts. By adjusting the splitters, the product purities can be fine-tuned, much in the same way as this is done with eddy current systems.
Statistics after a year of production
Since opening, the plant has processed a total of 5.717 tonnes of plastic, which represents about 520.000 fridges and could fill up five Olympic swimming pools. It is enough plastic to produce 2.3 billion lego bricks or 240 million 550ml plastic bottles.
Due to ramp-up and of course the subsequent corona crisis, the plant has only been working at limited capacity. It is expected the numbers will go up significantly in the coming year.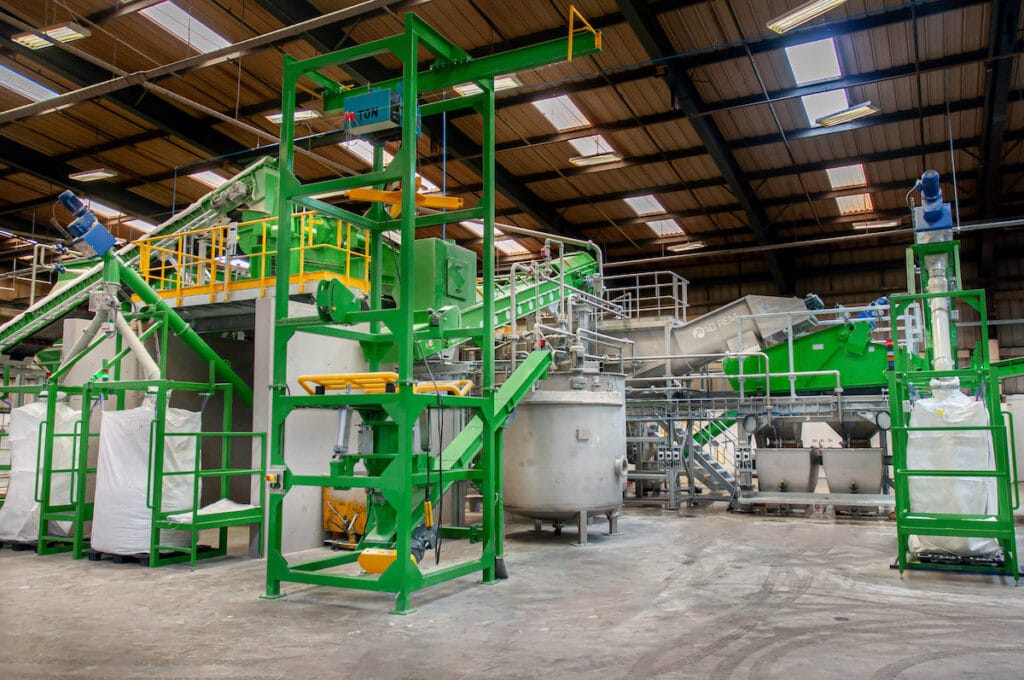 With the plant, AO Recycling can boast one of the most efficient plastic recovery systems in the world. In the context of Brexit, combined with the new classification of plastic waste as a hazardous material under the Basel Convention, the plant gives AO a significant strategic advantage. With the plant, AO Recycling makes it possible to process the UK's plastic waste domestically in a profitable way, while upholding the highest standards.
The plant is a tangible and huge step for AO on the journey to create true closed-loop recycling. This stretches from the sale of an appliance manufactured with AO recycled materials, customer delivery, collection of an old appliance, recycling, and recovery. By pushing the boundaries of recycling and refinement of materials, AO targets becoming the destination of choice for the environmentally-conscious customer.
This article is published by
Ad Rem is a Belgium based joint venture of Group Galloo, one of Europe's leading recycling companies of ferrous and non-ferrous metals, and Valtech, a holding containing 15 niche market engineering and construction companies that are mainly active in, or closely connected ...