Rotochopper, a Minnesota-based manufacturer specializing in grinding, shredding and support equipment, introduces the MT Series trommel screen. The MT Series delivers maximum productivity and superior screening efficiency with a compact footprint, making it ideal for operations of any size. A large screening area and up to 135 HP provide high-volume throughput of compost, organic soil, mulch, biomass and waste with minimal material handling. The MT Series offers seamless integration with existing equipment, streamlining overall operations, and comes backed with Rotochopper's world-class customer support.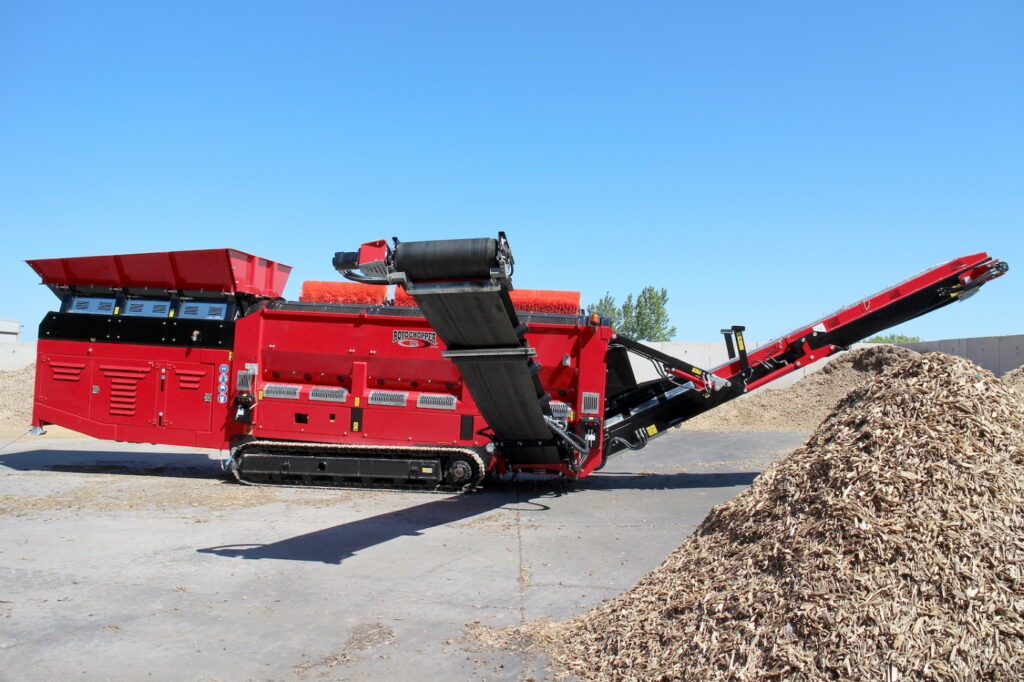 "Rotochopper specializes in durable, user-friendly grinding, shredding and support equipment that transforms waste materials into profitable opportunities for our customers," said Tosh Brinkerhoff, CEO for Rotochopper. "The new MT Series trommel screen lives up to the standards our customers have come to expect with superior productivity, simplicity and support."
Rotochopper will unveil the MT Series at Compost 2022, January 24-27 in Austin, Texas. The team will be on hand to answer questions in booth 127 during the show. Attendees can also see the MT Series in action, alongside Rotochopper's new 365R Radial Conveyor, during the Demo Day on Thursday, January 27.
A rotating screen drum with over 300 square feet of the screening area and angle adjustment capabilities provides optimal separation capabilities. A large infeed hopper allows loading with either equipment or directly from a discharge for minimal handling and increased efficiency. Foldable hopper extensions are also available for increased loading options with a range of organic materials. Quick, easy drum changes maximize versatility for diverse operations.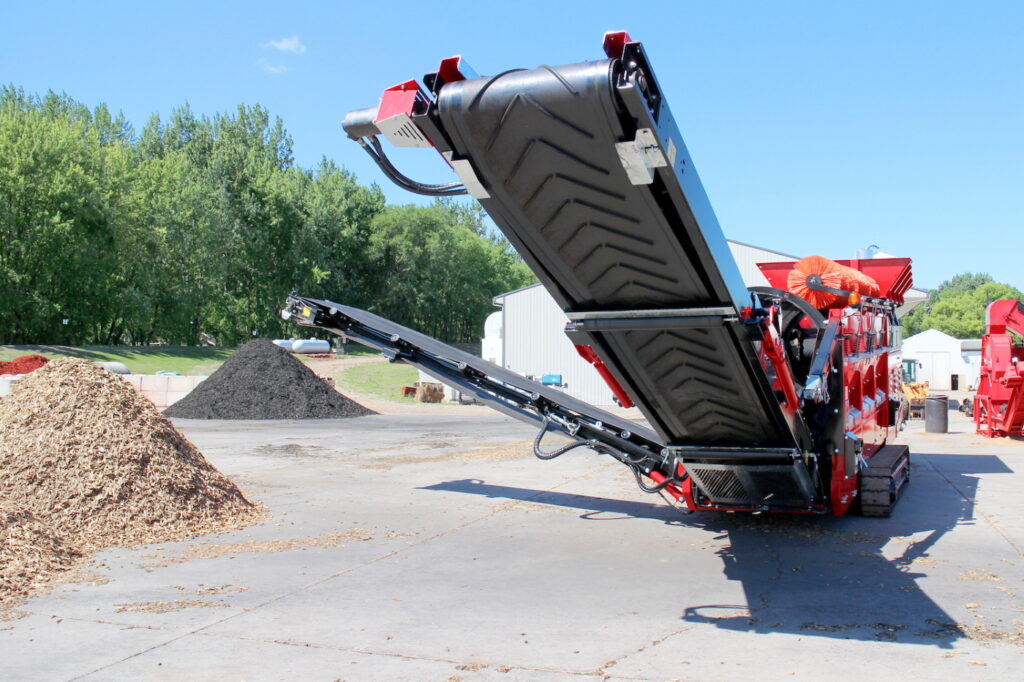 The MT Series is available in two models: the MT175, with a length of 39 feet and weight of 37,500 pounds, and the MT237 for larger operations and volumes weighing 64,000 pounds and a length of 53 feet. Tracks provide easy maneuverability for even small operations while hydraulically folding discharge conveyors make setup, adjustment and transport easier for increased uptime.
As part of an overall screening solution, the MT Series trommel screen can help streamline production. Fully integrated systems offer a number of benefits including efficient material transfer between machines, common control and operational systems, shared telematics, and a single source for service and support. This reduces equipment and labor costs and provides uninterrupted production for maximum output.
"With a wide selection of grinders, shredding, support equipment and now trommel screens, Rotochopper offers a complete operational solution that fits each customer's unique needs," Brinkerhoff said. "The MT Series brings us one step closer to our goal of providing fully integrated economic and environmentally sustainable solutions for our customer's challenging fiber sizing applications."