The nearby metropolis of Melbourne is less than a half-hour away by car. And the machinery is state-of-the-art and thoroughly designed for efficiency. Business Manager Scott McMorran has been relying on dependable WEIMA shredding technology from Germany for many years to ensure that waste wood management runs smoothly, and he is particularly proud of a special shredder.
The first WEIMA machine that Premier Wood put into operation over a decade ago was and still is a true classic. The WL 4 single-shaft shredder, which has been available for over twenty years, is regularly technically updated and has been used thousands of times all over the world by cabinetmakers, carpenters, and other woodworking and processing companies. It is the universal allrounder for all types of wood waste, softwood or hardwood. However, even with its many advantages and awards, there is an application for which WEIMA has an even better solution in its machine range: a horizontal shredder for (overly) long strips and boards.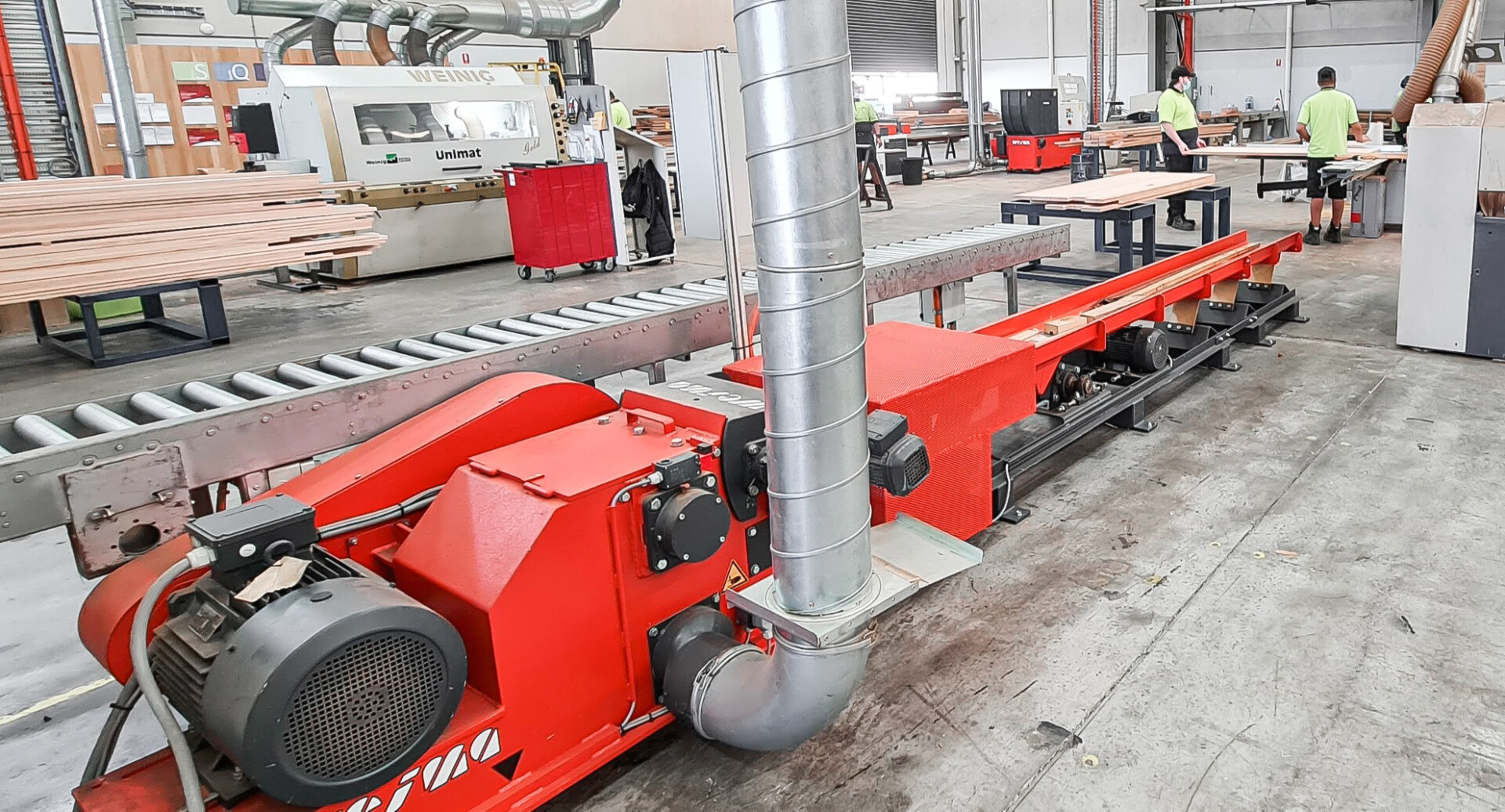 Individual advice pays off
Scott McMorran, Business Manager at Premier Wood, recognized this when he was given the task of optimizing the handling of long waste wood. As they did previously when they purchased the WL 4, Premier Wood contacted the Australian WEIMA dealer CEMAC in 2017. A WLH Tiger with an output of 18.5 kW and a working width of 400 mm was quickly selected to meet all of the company's requirements. For convenient, horizontal material feeding, the machine has a 4.5-meter long vibrating conveyor that continuously transports bulky flat wood waste to the high-throughput V rotor. The wood chips produced are 10-12 mm in size after shredding. They are then transported to the adjacent silo by an air extraction system.
After almost five years of continuous operation, McMorran confirms that investing in a second shredder has paid for itself many times over: "The horizontal machine is absolutely perfect for us. Previously, we had to collect long sections separately and then manually shorten them. Otherwise, bridges were formed in the WL 4, which was not very efficient because it was the wrong machine for the material. We needed a better solution. And now we have it."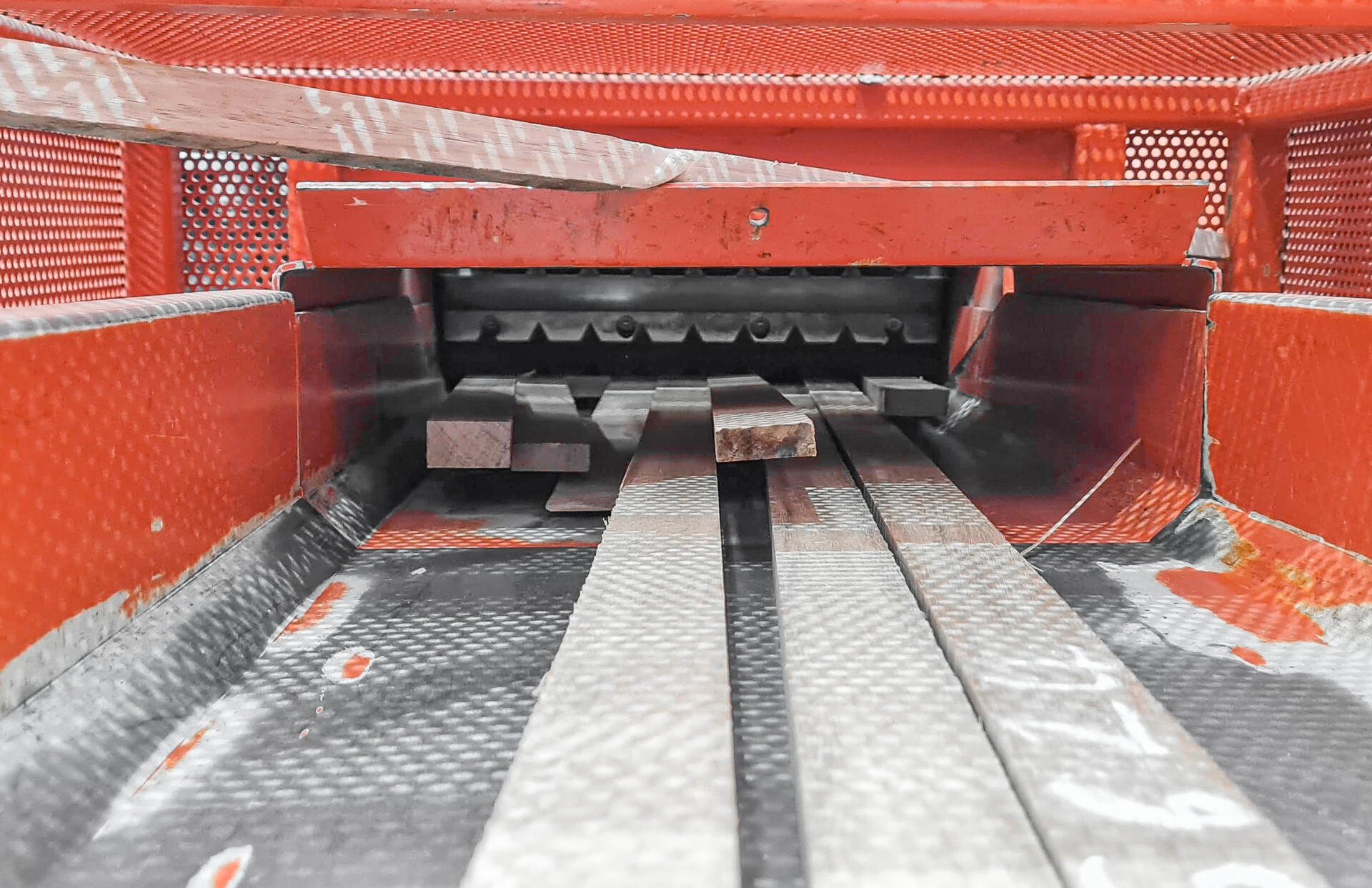 Seamless shredder integration into automated manufacturing
Another advantage of horizontal shredders is that they can be seamlessly integrated into an automated production line when necessary. For many customers, including Premier Wood, the wood shredder stands directly next to or at the end of a woodworking machine such as a rip saw (panel sizing saw, multi-blade circular saw, longitudinal circular saw), miter saw, or a CNC machining center. Waste wood sections are automatically fed straight into the vibrating conveyor of the shredder, where the shredding takes place.
Scott McMorran looks back proudly and also feels well prepared for the future: "Since we put the machine into operation, we have not had a single incident. Regular maintenance tasks are minimal. You don't need any special expertise to operate the shredder." And when asked about the reliability of the WEIMA shredder, he replied briefly: "When we're working, our shredders are also working."