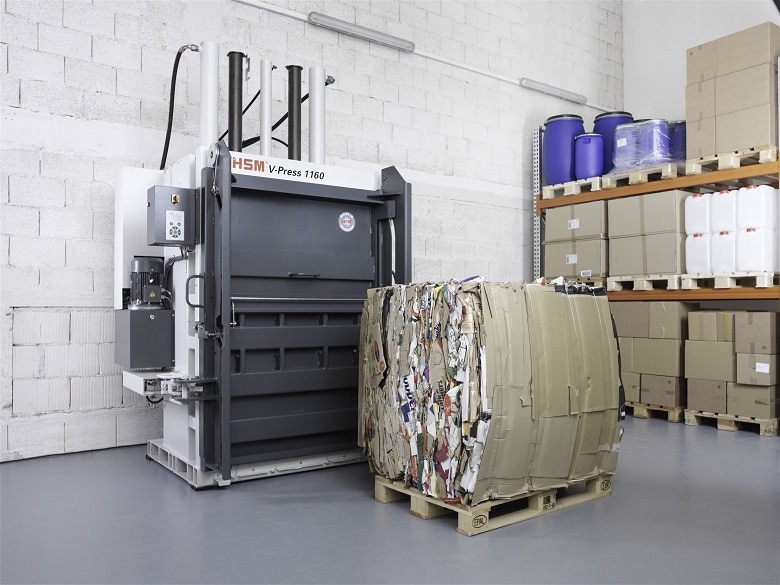 Last year was successful in terms of waste management procedures, but we mustn't rest on our laurels yet, says Phil Wylie, National Accounts Manager at HSM UK.
2018 was a year rife with plastic waste initiatives. This is a far cry from where we were in previous years – clearly, we're heading in the right direction.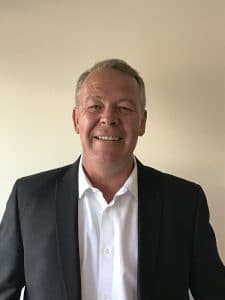 However, that's not to say we should dust off our hands and hang up our hats. In reality, refining our waste management procedures is like a constant game of Tug of War. The more we amble, the less likely we are to win. Therefore, it's time to encourage productivity and yank-back control, for the benefit of both our businesses and the environment.
The fight against plastics
For the first time, scientists have revealed microplastics in human bodies. Unsurprisingly, however, the concern about this has always been there. After all, if fish are ingesting plastics in our ever increasingly plastic infused oceans, and we're ingesting the fish, it's not difficult to believe that this is the case.
Ultimately, then, we're not only destroying our planet little by little, but we're also causing harm to our own health. Many global brands have thus launched initiatives to try to combat the issue and instill this thinking into the minds of consumers. Recently, Walkers has launched a campaign to help reduce the number of their crisp packets not being recycled. The company has put into place a number of collection points for empty crisp packets, to ensure and encourage the correct disposal of the packaging.
Some supermarkets, such as Iceland, are also attempting to crackdown on the plastic packaging used on fruit and vegetables. Iceland's decision to ditch plastic packaging on bananas, for example, is estimated to save 10 million plastic bags each year. Paper packaging also takes a lot less time to decompose in comparison to plastic and produces less toxic materials. Paper also proves to be a worthy substitute, as it too can be disposed of with waste management solutions such as baling machines.
In any case, whilst 2018 was a great year in terms of heightening the awareness surrounding plastic pollution, we've still a way to go yet. So, let's take a look at some of the ways we can improve our waste management practices this year.
Following the trends
It's becoming more industry commonplace for corporations to set carbon footprint reduction targets, whilst improving recycling rates and addressing wider environmental issues such as deforestation. So, let's take a look at some of the biggest upcoming trends.
Legal Obligation
More businesses are becoming aware of their legal obligations as packaging producers. If a business (or an individual who's a part of a group of companies) handled 50 tonnes of packaging materials or packaging in the previous calendar year, they're classed as an "obligated packaging producer".
What's more, more recently, the government is looking to action new plans for manufacturers to pay the full recycling rate costs. This comes as an attempt at cutting down on waste going to landfill.
This means that not only are there are a number of rules businesses must follow, including registering officially, meeting their obligation, and obtaining evidence of (and certification of) compliance, but this year may also have businesses facing even stricter recycling rules than before.
Action
It's becoming increasingly important to not only state sustainability values but to also physically demonstrate how you are doing your part for the environment.
A global study by BBMG and GlobeScan showed that for the first time since 2009, more consumers say they have punished companies for their behavior (28%) than having rewarded them (26%). Therefore, whilst it's important for businesses to 'talk about' the issues, it's equally as important to demonstrate these values through their actions, too.
The holistic approach
China's stricter rules on imported materials meant the UK had to shift its longstanding recycling strategies. And, as businesses and consumers seek to reduce consumption even further over 2019, there's a lot more to take into consideration.
We're beginning to see a shift in focus from specific areas of sustainability to a more holistic approach. For example, whilst recycling is high on the agenda, there's also a certain emphasis on repurposing materials. For example, there's now rising popularity with re-using cardboard waste materials which have been perforated or corrugated to be re-packaged. Because of things like this, there's a notable shift in attitude towards waste as more begin to view it as an opportunity rather than a burden.
Some waste management solutions involving environmental technology, such as baling machines, are also becoming increasingly integrated into waste management practices. The sustainability benefits they invite, coupled with their convenience to use, makes them an attractive option as they also easily align with businesses' wider core sustainability targets and values.
—
As we make our way through the first quarter of 2019, businesses are increasingly using waste as a resource. Waste management no longer needs to be interpreted as a hindrance but rather an opportunity to strengthen corporate sustainability values and develop business' aims alongside these values.
Establishing a sustainable waste management system is no longer just a tick in the corporate social responsibility box. Businesses are now incorporating new strategies and plans for the betterment of customer value, long-term stability, and the environment.
Sources
https://www.independent.co.uk/environment/plastic-microplastic-study-pollution-food-drink-water-poo-faeces-a8596836.html
https://www.bbc.co.uk/newsround/46504836
https://news.sky.com/story/iceland-ditches-plastic-packaging-for-its-bananas-11495660
http://www.ethicalcorp.com/sdg12-if-uk-retailers-are-create-better-world-they-have-address-consumption
https://www.gov.uk/guidance/packaging-producer-responsibilities#check-if-youre-an-obligated-packaging-producer
http://www.ethicalcorp.com/five-key-sustainability-trends-2018
https://dealersupport.co.uk/perforating-our-way-towards-sustainability/
This article is published by
HSM develops, produces and sells products and systems for compressing materials as well as for shredding paper and electronic data media. Hermann Schwelling Maschinenbau GmbH + Co. KG was founded in 1971 in Salem and started a year ...