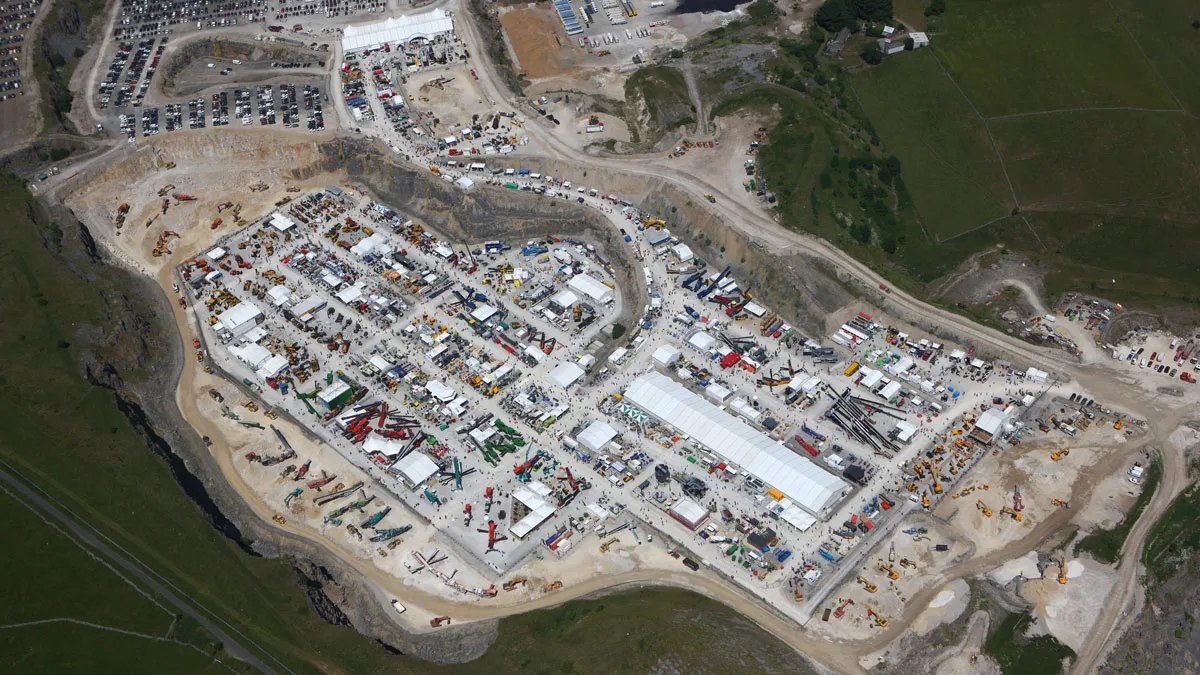 The UK's largest Quarrying, Construction & Recycling Exhibition
Review Hillhead 2022: Back with a Bang
Celebrating its 40th anniversary this year, Hillhead 2022, the quarrying industry extravaganza, welcomed almost 18,500 trade visitors and an unprecedented 604 exhibitors across three show days.
With an impressive total of just under 18,500 unique visitors in attendance and more than 600 of the world's leading equipment manufacturers, suppliers and service providers taking part, this year's Hillhead exhibition – held from 21-23 June at Tarmac's Hillhead Quarry, near Buxton, Derbyshire – once again cemented its status as the world's biggest working quarry event for the mineral products, construction, and recycling sectors.
It was very much back to face-to-face business at Hillhead 2022, as exhibitors and visitors alike took the opportunity to connect with their industry peers, take the pulse of what's happening, and marvel at the plethora of live machinery action that took place in the show's four dedicated demonstration areas.
Hillhead will be back in June 2024!