Metas – Recycling Systems and High Precision Metal Construction
We are a pioneer company for the suction extraction and reprocessing of shavings in the automotive, metal processing and mechanical engineering industries and are experiencing continually growth in our sales turnover figures.
We can display the most expertise in our sector. We utilise and bundle this detailed know-how in the designing of complex systems, which have a modular design concept and are implemented in accordance with customer-specific requirements. Proven standard components guarantee a high level of availability for your system technology in the process.
Metal Processing and Metal Construction
We plan and fabricate solutions of the highest quality for architecture and furniture production. Steel tubing frames, stampings and bent/flexible parts, steel parts for furniture or shop fitting as well as spare parts and custom fabrications
We endeavour to attain the utmost in customer satisfaction in all fields of activity through maximum commitment and the targeted use of efficient technology.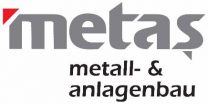 Phone number:
(+49) 0 64 06 / 835 738