Together with the PreCut pre-shredder, the PowerLine universal shredder and the FineCut secondary shredder, WEIMA covers the entire range of waste processing services.
The M8.28 is particularly suitable for the shredding of highly contaminated materials, even if it is not known how large the proportion of contaminants is. Depending on the feed material, the shredder achieves a peak throughput of up to 50 metric tons per hour. It offers maximum throughput as well as high availability and low operating costs.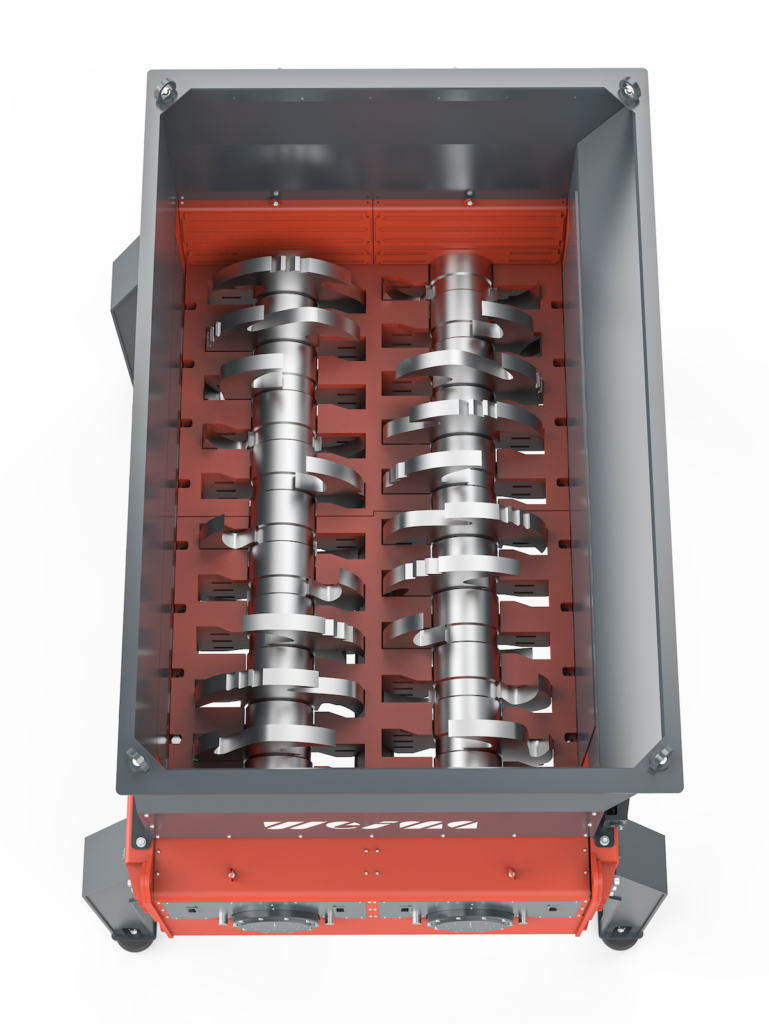 The newly developed M8.28 shredder also has the usual variety of drive options from WEIMA. The pre-shredder can be equipped with a hydraulic motor with a transmission step or with a direct drive with hydraulic motor. In accordance with the application and desired throughput, the rotor speed and torque are fully adjustable. Different rotor configurations are available. Hook designs depend on the materials to be shredded while the number of hooks define the particle size. If necessary, the entire cutting unit and rotors are removable thanks to an easy exchange system. A hydraulic inspection flap guarantees quick and comfortable removal of foreign or unshreddable objects.