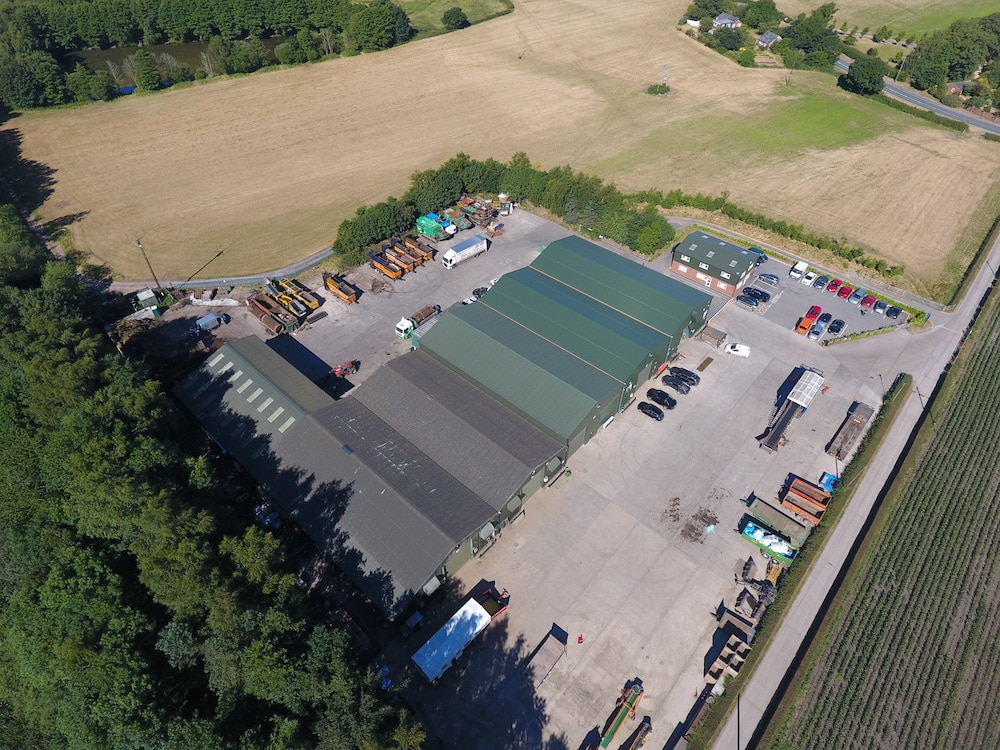 Following a successful period of partnership, CRJ Services Ltd ("CRJ") and Matpro Machinery Ltd ("Matpro") have announced the full amalgamation of the two companies into a single brand.
CRJ Services Ltd is an industry leading hirer of mobile recycling equipment, offering machine servicing and spare part sales alongside their hire fleet of over 80 machines.
Matpro Machinery Ltd is a leading UK and ROI distributor of recycling equipment for world renowned brands; HAAS Recycling, Steelweld, Weima, Ecostar and Nihot.
As of the 1st of April 2019, the Matpro Machinery brand will cease, and will instead function as the sales arm of CRJ, 'CRJ Sales'. This change follows two and a half successful years of Matpro Machinery operating alongside CRJ Services, which saw both companies pool physical and human resources to bolster their offerings. The decision to fully integrate the two companies comes as a result of the successful utilisation of their operational synergies over this period. By operating as a single company, CRJ will be able to streamline internal processes which in turn will allow them to meet customers' demands more effectively.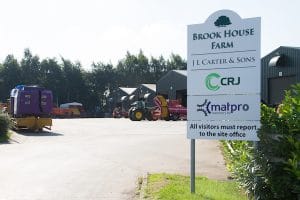 "Since Matpro's inception in 2014, it has always been our aim to keep our business structure lean and controlled; allowing us to offer our products and services at value. We feel it important to become as efficient as possible by consolidating both companies into a single brand, encapsulating all of our business streams." Said Ben McQuaid – Director at Matpro Machinery.
As part of this strategy, the CRJ brand has been developed to house a number of sub-brands to reflect these business streams. This will allow for the new structure and capacity to be clearly communicated to their customers and the wider market.
Under the overarching CRJ brand, will sit five sub-brands which clearly denote each aspect of their offering; CRJ Hire, CRJ Sales, CRJ Parts, CRJ Service Support and CRJ Organics.
Thanks to their previous and ongoing successful collaboration the transition to a single entity, from their customers perspective, will be seamless. The Matpro website and contact channels will all be automatically re-directed to their new destination.
This change of structure will make customers dealings with CRJ / Matpro more efficient and clearer in cases where both companies have collaborated on customer projects.
"We are all very excited to take this next step in CRJ's development. Following the successful partnership with Matpro, it was the obvious progression to incorporate both companies into a single brand. Both our customers and employees will feel the benefit of the simplified arrangement." Comments Rob Symons – Director at CRJ Services.
For further information about CRJ Services and the integrations, please visit www.crjservices.co.uk.
This article is published by
CRJ Services started back in 1999 when the three Directors saw an opportunity to diversify from their farming operations to organics recycling for the local authorities in Cheshire. We have a successful track record of supplying local farms with soil improver generated from the recycled compost product. CRJ Services were ideally placed to secure the ...