Global leading manufacturer of rollers, motorized pulleys and components for the material handling industry.
Founded in 1962, the Rulmeca Group has grown to be a leading partner to the global materials handling industry.
With its four product brands, Rulmeca, Precismeca, Melco and CPM, Rulmeca Group is the world's largest supplier of rollers/idlers, pulleys and motorized pulleys for heavy duty belt conveyors for quarries and mining applications. 1,200 employees in 18 production and sales companies all around the globe serve Rulmeca Group clients in more than 85 countries. Traditionally focused on bulk materials handling applications, Rulmeca introduced its own range of unit handling rollers, motorized pulleys and components to the market in June 2013.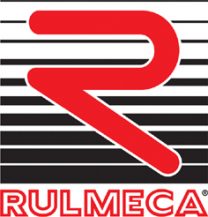 Company name:
RULMECA HOLDING SPA
Address:
Via A. Toscanini, 1
Phone number:
0039 035 4300111