In scenic Shelburne, Matt Cohen opened the Fiddlehead Brewing Co. in 2011 on just under 300 square meters. Since its founding, the company has grown steadily, and Cohen has not only had to expand the physical footprint but also massively increase production capacity. Fiddlehead now produces up to 10,000 cases of beer per week on a brewing area of over 3,000 square meters. The beer is not only available in the company's own taproom, but also in specialty beer stores in the northeastern United States. The brewery has set high goals for 2022: to produce 90,000 barrels of craft beer. To make this possible, Fiddlehead has made massive investments in production, streamlined production processes, and increased productivity. The goal is now within reach. At the heart of the brewery are the 60-barrel brewhouse and a 24-head rotary filler that fills up to 250 cans per minute.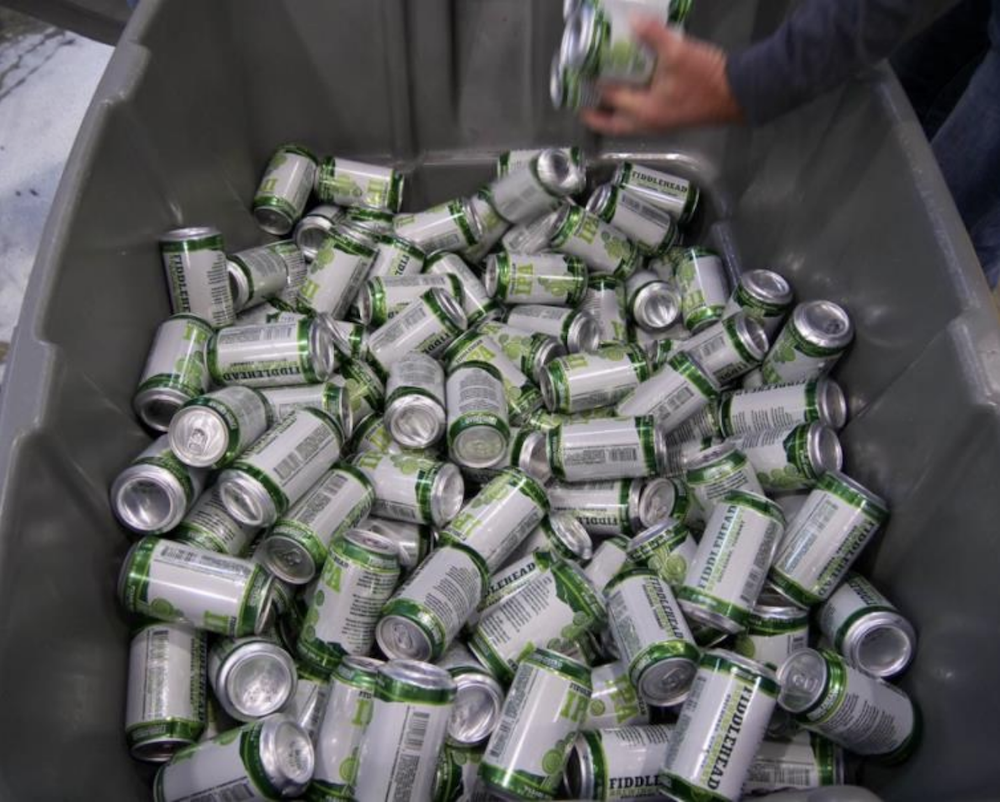 Quality control is the key to success
During the canning process, it occasionally happens that cans are underfilled, overfilled, or otherwise out of spec. To meet the brewery's quality standards, these cans must be removed from the production line. In the past, company employees spent several hours per shift manually opening and pouring out beer cans. This work was not only monotonous but also costly and time-consuming.
"Efficiency is particularly important to us, but we also want our employees to enjoy their work. Emptying the cans was very time consuming and we knew there had to be a better solution for this process."

Jon Moorer, Production Manager, Fiddlehead Brewing Company
Compact footprint, easy installation: Draining with the WEIMA PUEHLER E.200 can press
With this task in mind, Fiddlehead reached out to WEIMA. Since the end of 2021, a drainage press of the type PUEHLER E.200 has now expanded the brewery's machinery. The press drains and compresses the beer cans that do not conform to specifications, while the employees can devote themselves to more urgent tasks. As a plug-and-play solution, the can press was quickly and easily integrated into the existing canning line.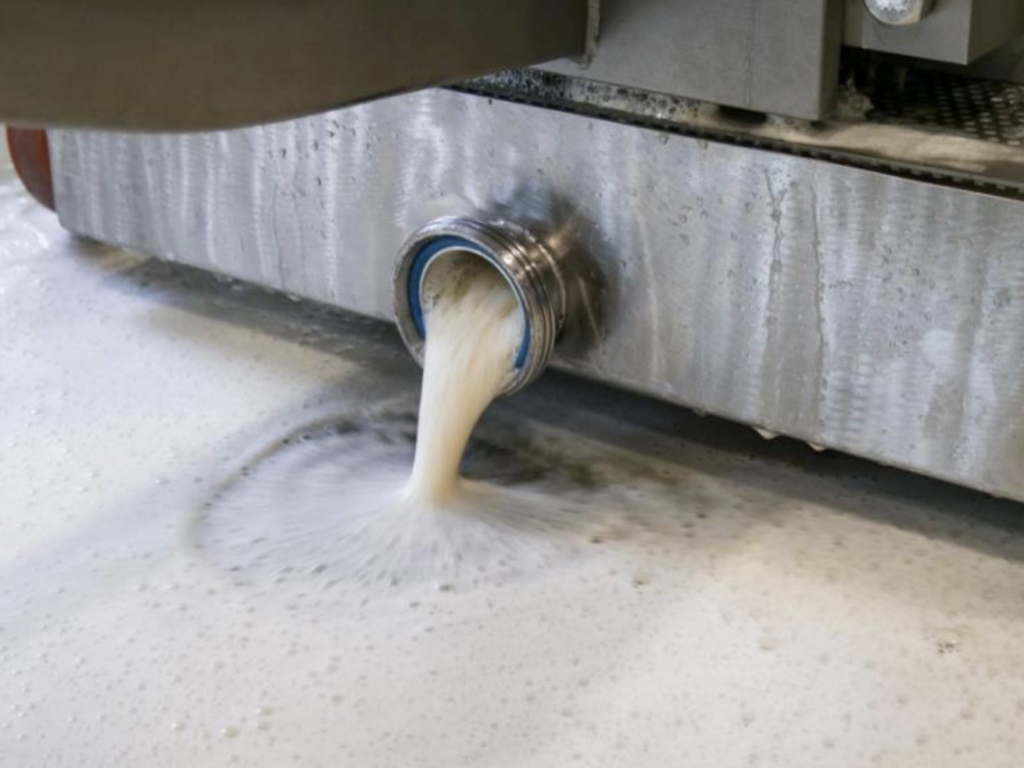 Rejects are now automatically ejected from the conveyor belt so that the rejected cans end up directly in the hopper of the E.200. However, manual loading is also possible at any time via the curved hopper. The cans are then compacted with the aid of the hydraulic press cylinder. A metal plate that can be moved down hydraulically serves as the pressing resistance. The drained beer flows through a screen into the drain pan and is then disposed of. The discharge pipe ejects the compressed discs with a diameter of 200 mm.
By integrating the PUEHLER E.200, Fiddlehead not only saves tedious manual labor but also frees up valuable storage space. The aluminum cans in the pressed form are also optimally usable for recycling.