CW Mill has been manufacturing top quality electric and diesel powered grinders for over 40 years, and CW's HogZilla brand provides the best diesel and electric powered grinder in the industry. CW Mill continually advances its "Best-Grinder" status, and top professionals who have become fully aware of our machinery prefer HogZilla because of the added efficiency, torque, proven production, reliability, visible quality, durability, and solid value.
HogZilla tub and horizontal grinders are designed and continuously improved, and CW now manufactures twenty standard HogZilla models ranging from mid-sized to MASSIVE including self-propelled track driven and self-loading units.
At CW Mill Equipment, we are committed to building the absolute best equipment in the industrial grinding business.
Decades ago, we saw the grinding industrys need for higher quality industrial grinders, and we have been responding to the wants and needs of the industry ever since. When it came to industrial wood grinding, we started from the ground up with a specific goal to take on the toughest applications. We knew that our goal would drive us to manufacture the most reliable, highest capacity grinders, and we did it with the creation of HogZilla.
In addition to the relentless operation of our machines, customers appreciate our knowledgeable and committed service staff. We want every customer to know that they can always rely on us for support. We know that the relationship with our customers is a partnership. CW wants to get to know you and help to grow your business by assisting you with your equipment needs, and we can help you to establish new and beneficial contacts within the grinding industry.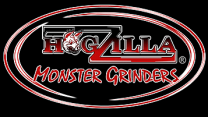 Company name:
CW Mill Equipment / HogZilla
Address:
14 Commerce Drive
Phone number:
785-284-3454