SGM Magnetics started in 1954 in Manerbio (Brescia), north of Italy, a region rich and famous for its competitive steel mills and metals industry. Our name and logo reflect our first two historical core businesses which have been lifting magnets to the steel industry and magnetic separation to the metal recycling industry.
Through the years, SGM has developed a position of pioneer and leader on industrial lifting magnets and has extended its magnetic separation expertise to other in-house separation technologies that are inductive based sensor separators, X-ray separators, color sorters, gravimetric separation and processes.
The SGM business model is based on providing technological expertise and to being close to its customers through a network of SGM Magnetics corporations located in Italy, Germany, UK, USA, China and India as well as a few long standing agents with extensive experience in the SGM products and technologies. SGM disposes of three SGM demo/test centers which are located in Italy, USA and China.
Years of prestigious and consolidated references all over the world have made of SGM a world leader in both lifting magnets and separation technologies.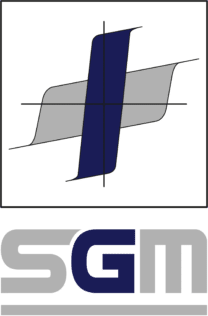 Company name:
SGM MAGNETICS SPA
Company division:
SEPARATION AND RECYCLING