Crop waste and organic waste from the production process have an ever-increasing role in sustainable biogas production in Germany. Some 10,000 kilometers away in Southeast Asia, production residues from pineapple, banana and mango serve the same purpose. Dole Inc., the world's leading supplier of fresh fruit, operates a biogas plant in the Philippines together with its service partner, METPower. Germany's MEBA Biogas provided a full complement of systems used to feed the material, including shredding and defibering units from BHS-Sonthofen.
The biogas plant in Surallah, one of Dole's two production sites for preserved fruit and fruit juices, generates 2.9 MW of energy. In combination with a further plant planned in nearby Polomolok, the company aims to generate around 8 MW of power in the future. To achieve this goal, Dole requires fermenters, storage tanks, as well as suitable systems for efficiently processing substrate. Pineapple waste, the main raw material for local biogas production, has a high energy content. To facilitate nutrient uptake by the microorganisms in the plant, however, the waste must be defibered to achieve reliable, efficient gas production.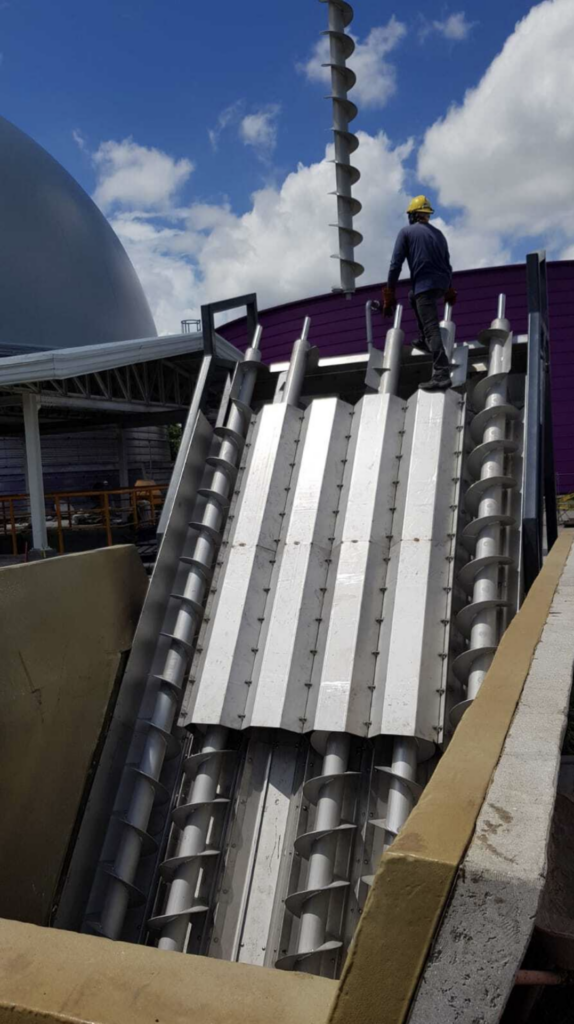 Fermentation-friendly processing
METPower Venture Partners, the local partner contracted by Dole to build the biogas plant in the Philippines, hired Lipp GmbH, based in Tannhausen, Germany, to install fermenters and tanks, among other things.
MEBA Biogas supplied all the systems used to feed in and process the waste. For more than ten years, MEBA Biogas has been the exclusive distributor of BHS-Sonthofen. It has installed more biogrinders than any other company worldwide. A Biogrinder of type RBG 08, which will initially be used to defiber the pineapple waste, went into operation in Surallah in August 2021. MEBA Biogas, based in Nördlingen, Germany, also works in close cooperation with biogas specialist Lipp. "Our long-standing partnership with the two companies enabled us to quickly deliver a high-performance solution for the fermentation-friendly processing of the raw materials," reports Leo van Bree, Managing Director of MEBA Biogas GmbH.
"The Biogrinder of type RBG 08 can process up to 40 metric tons of the waste material now being used an hour, while also delivering maximum energy efficiency," states Reinhold Jäger, Sales Manager in the Recycling and Environment division at BHS-Sonthofen. In addition to the biogrinder, MEBA Biogas also delivers a screw unit and the control system.
A carefully planned approach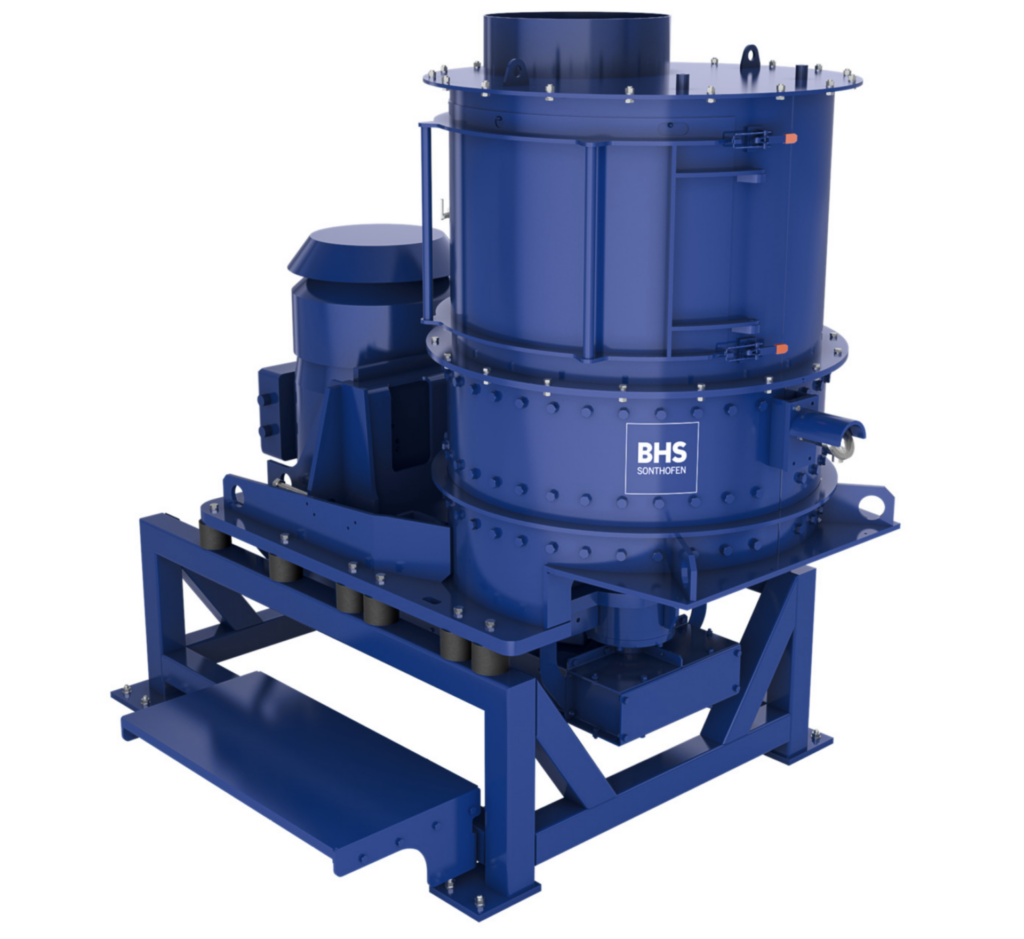 In Germany, silage, straw and grass are among of the materials defibered using the biogrinder. The contractor drew on experience gained in more than 200 installations to put the plant into service in the Philippines. Along with that, successful testing involving bananas and water hyacinths was carried out after the plant was brought online. The results were impressive. "The biogrinder processed the raw materials and local, indigenous materials equally as well," explains Leo van Bree.
The contaminant-resistant biogrinder can be fitted with two, three or four hammers on each level. In Hardox or stainless-steel models, this can be done on up to two levels. As an added plus, tool changes and upgrades can be carried out in just a few steps.
The second biogas plant currently under construction for Dole in Polomolok is expected to go online in early 2022, according to METPower's estimates. It will be using the same feed-in system, including the biogrinder, as well. "We look forward to a strong partnership with all parties involved going forward," Leo van Bree goes on to add. "Sustainable biogas production in the Philippines is on solid ground thanks to this partnership."