The machine has a close transferring system and replaceable screens. Shredding is made with 2 or 4 shaft shredders which are especially suitable for processing electronic waste. Their low speed allows the printed circuit boards to be carefully torn down with low emissions. The grain size obtained as a result of the shredding is approximately 25-30 mm.
The material, which is broken down for physical enrichment and reduced to a size of 25-30 mm in order to recover the precious metals in it.

The Shredder Unit can be made with crusher and separator units according to customer demand. It is possible to reduce the grain size up to 1 mm if the shredder designed with the crusher.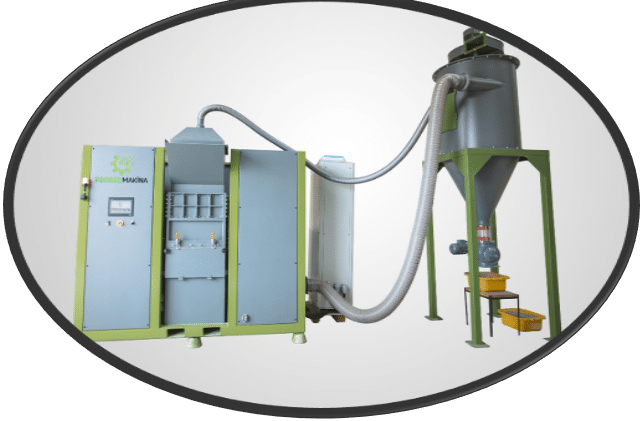 PCBs, which are electronic waste, is approximately 40×40 cm in size. They feed directly into the shredder and the resulting product size is in the range of 25-30 mm. In Proses Makina Systems where shredder and crusher are together, 25-30 mm sized grains coming out of the shredder come directly to the crusher in the system. Here, the grain size is further reduced and the resulting product size is around 1 mm.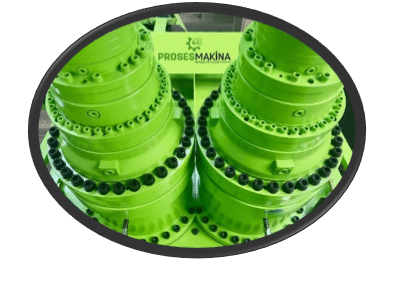 For Recycling Systems, it is important to make a size reduction. The surface area has to be increased by reducing the grain size. Because there should be no loss during the processing of these precious metal-containing wastes. In the event of any loss, there will also be a possibility of precious metal loss. This situation is not desired. In the process of reaching a grain size of 1 mm, there is dusting, there is a possibility of loss, but Proses Makina Company is guaranteed zero dust and loss-free particle size reduction.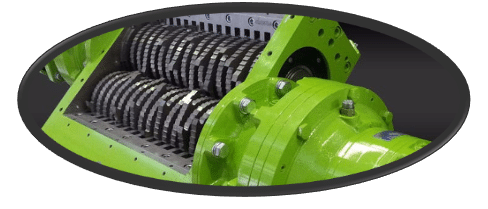 Also, Proses Makina is guaranteed the best features that a machine should have.
A large transmission torque, reliable connections, low rotation speed, low noise, and low maintenance costs.
A close transferring system, replaceable screens, easy maintenance, easy installation.
No dusting, almost no loss.
Proses Makina's low speed, high torque design allows efficient processing without dust, noise, and vibration.