Metso Waste Recycling's new K series of pre-shredders has got off to a strong start. The series has many obvious qualities that appeal to both new and existing Metso Waste Recycling customers. It has been sold to customers in many different countries and got off to a particularly good start in Germany, where three major recycling companies have already made purchases – and many more have shown an interest.
Meets a specific need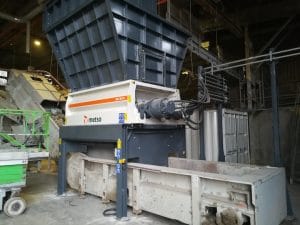 The K series is targeted at waste recycling and is characterised by impressive efficiency and high flexibility. The machine can easily be adapted to customer-specific fractions – even when these changes. At the same time, the series' unique design means that the shredder is easy to use and, not least, easy to maintain. The latter keeps the maintenance costs down to an absolute minimum.
Sales managers for Germany, Kurt Max Beyer and Matthias Reinert, attributes this great start to two factors. Firstly, Metso Waste Recycling's shredders have a good reputation among the discerning German audience. Secondly, the K series meets a specific need in the market.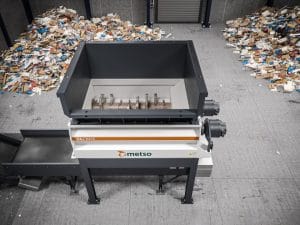 "Through a wide range of applications, the customer can create the optimum solution for the specific challenges they face. This flexibility is the very essence of the K series, with the intelligent design that makes servicing and upgrades far easier to perform than on any other shredder on the market."
Busy on the phones
Matthias Reinert also emphasises the series' low cost price per tonne and stable production as key reasons for the significant German interest. These days, despite COVID-19, he is kept busy talking to interested German companies, and he expects many more K series shredders to follow the first sales soon.