Their TexBack project is one of only 15 successful grant applications (out of a total of 190 submissions) to receive $349,850 from the National Product Stewardship Investment Fund (NPSIF). The Government's funding program was launched to promote and stimulate shared action for everyday products with a focus on working to reduce waste generation and increased resource recovery.
'TexBack' is an industry-driven initiative that aims to steward polyvinyl chloride (PVC)-polyester (PES) composite textile products and waste which are currently not recovered in Australia.
The Morrison Government's grant will fund the development of the business case for a national product stewardship scheme for textiles such as grain covers, tarpaulins, advertising banners, tents and marquees, roofing and grounds sheets, truck tarps, marine fabrics, swimming pool liners, and upholstery fabrics. The project covers a range of activities, including testing of a new chemical separation technology, that will enable the specialized textiles and vinyl sectors to address the growing concerns of waste ending up in landfill.
The NPSIF has projected 1.5 million tonnes of waste to be diverted from landfill through the initiative and will further boost the economy by creating more than 560 potential jobs.
Developing a uniquely Australian solution will pave the way for the establishment of a new, industry-led product stewardship scheme that recovers a complex local waste stream, reprocesses it within Australia, and supports the local manufacture of an innovative recycled content PVC building product being developed here, with export market potential. Local markets for recovered polyester will also be sought.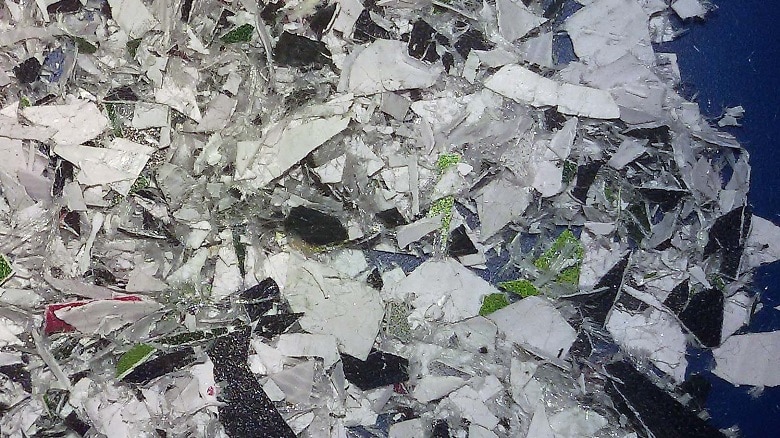 Welcoming the grant, the Vinyl Council of Australia's PVC Stewardship Manager, Jan van de Graaff said: "TexBack will build on earlier VCA-led research into potential recycling options of PVC coated fabrics conducted over the past four years.
"This grant now gives VCA and STA a real opportunity to collaborate to engage the textile sector in developing a viable scheme for recovery and reprocessing of this waste stream; particularly as there is a potential end-use for the material that will lead to manufacturing of a completely new durable building product in Australia."
Ana Drougas, EO for the Specialised Textiles Association said "We are excited to be working with the VCA in an Australian first project to pilot the introduction of innovative and uniquely Australian world-leading PVC Separation technology. We acknowledge and commend the Commonwealth Government for elevating the status of product stewardship as a means of addressing environmental sustainability, growing jobs, and the economy."
In announcing the grant recipients, Minister for the Environment, Sussan Ley said: "We have made it clear that industry needs to take action for their waste. We are investing $10.5 million to seed 11 new and expand four existing industry-led initiatives that will make a practical environmental difference and it is great to see industry respond strongly to our call."
"Our seed funding, along with the reforms in our Recycling Act, empowers industry and product experts to take more responsibility for their products," said Hon Trevor Evans MP Assistant Minister for Waste Reduction and Environmental Assistant Minister. "The grants were six-times oversubscribed which clearly shows the appetite in Australia for putting the power of recycling into the hands of businesses and consumers."
The Vinyl Council of Australia is the peak association for the vinyl, or PVC, value chain in Australia. More than A$1 billion of raw materials are consumed by Australia's vinyl manufacturing industry and well over A$3 billion of products containing PVC are sold in Australia. Our purpose is to enhance the industry's opportunities for growth through sustainable development.
The Specialised Textiles Association is an industry-based association, representing Australian fabricators, installers, and suppliers in the specialized textiles industry. Our objective is to maintain relevance in the industry by working with members to provide and share information whilst facilitating the development of the textiles industry.