REEs are essential elements for a successful energy transition in Europe, as they are key to the manufacture of powerful magnets used in wind turbines, efficient electric motors and ICT applications, to name a few. However, the major challenge nowadays in the European REEs value chain is the heavy reliance on imports, as more than 90% of the REEs for magnet manufacture are produced outside Europe. Recovering REEs from end-of-life products leads to significant environmental benefits, not only in terms of toxic and radioactive waste, waste water avoidance and overall reduction of GHG emissions related to primary production, but also a significant potential reduction of end-of-life landfilling.
With this context, a consortium of 15 partners from industry, research and academic organisations, has joined forces to establish for the first time a sustainable and complete European REEs-based permanent magnets recycling value chain at industrial scale. The EU-funded REEPRODUCE project will be able to produce new permanent magnets by environmentally friendly technologies at competitive cost and by using end-of-life products as resource.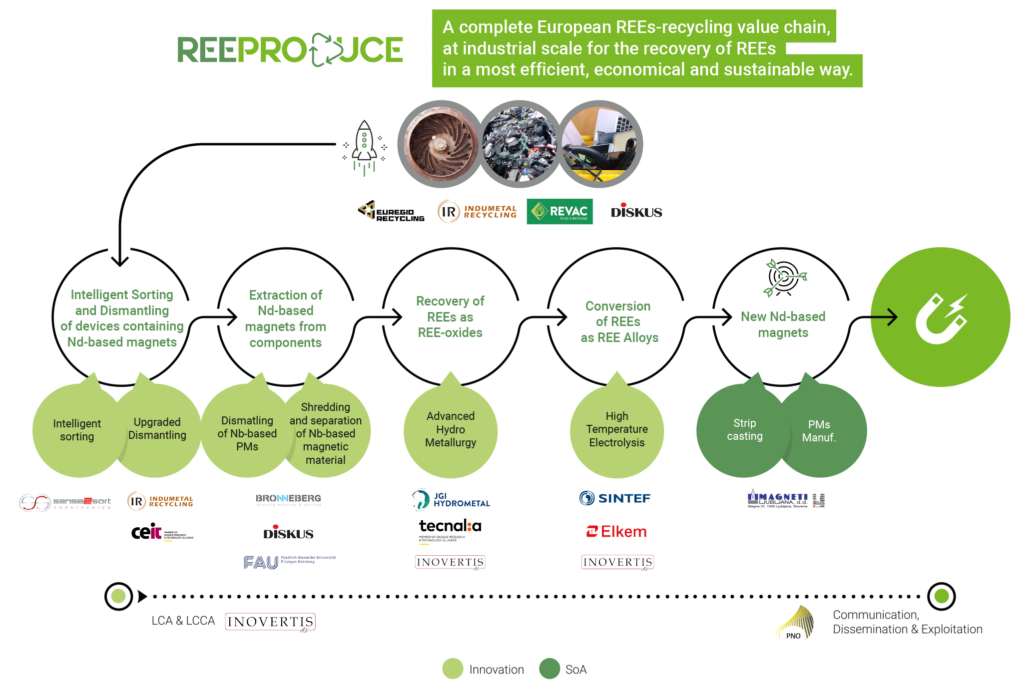 The first step in the process involves sorting the different products that contain REE-based permanent magnets. As leader of this task, Sense2Sort is developing a compact and mobile sorting system that can be easily set up at the recyclers' locations.
Currently, Sense2sort has completed the 3D design of the mobile sorting pilot. Basically, the design consists of a 40ft container in which all necessary components will be installed, including conveyor belts, detection systems, diverter units, deflector chutes, and electrical supply.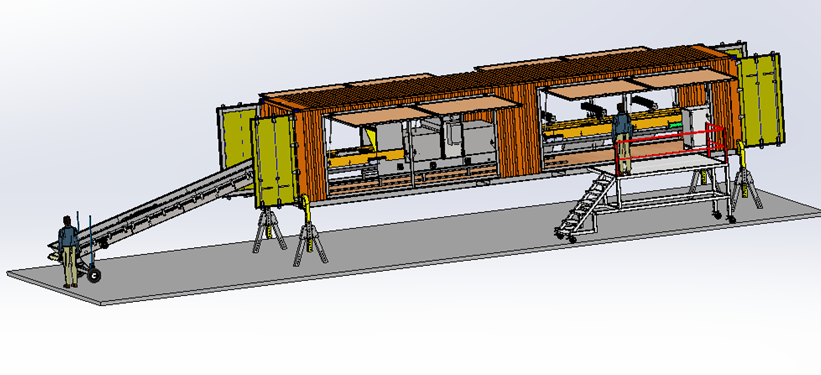 The system's efficiency in sorting end-of-life products containing REE-based magnets will be demonstrated on site in three different locations in Europe: Indumetal Recycling (Spain), REVAC AS (Norway) and Euregio Recycling (Belgium).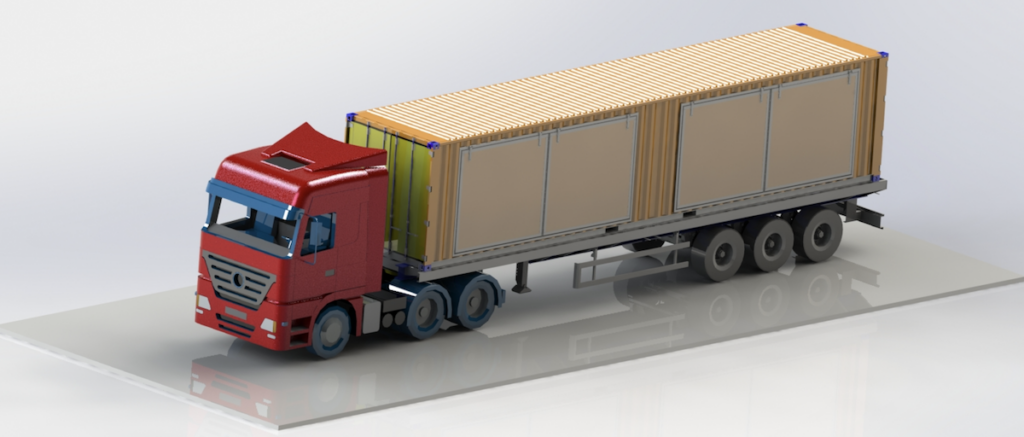 The REEPRODUCE project has been funded by the European Union Grant Agreement No. 101057733. Views and opinions expressed are however those of the author(s) only and do not necessarily reflect those of the European Union or the European Health and Digital Executive Agency. Neither the European Union nor the granting authority can be held responsible for them.